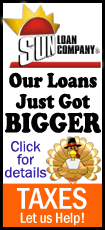 For the Wombacher couple, donating their home was a matter of giving back to their community.

"We knew that our kids would not want the house, nor did they need the proceeds from the sale," the Wombachers said. "When we were asked to contribute to the hospital campaign, this just seemed like the right thing to do. And, it certainly worked well for us."

The home at 4 Forest Hills Drive was actually gifted to ALHF in December 2010 as part of the $5.5 million Preserve the Mission capital campaign. Through a life-estate arrangement, the Wombachers benefited from an immediate tax deduction of the home's market value and retained the right to live in the house as long as they wished.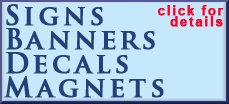 The couple decided this summer that they would permanently move to Englewood, Fla., where they have kept a winter home for many years. On Sept. 19 they handed over the keys to their Lincoln home to Dolan Dalpoas, ALMH president and CEO, and Marty Ahrends, ALHF executive director. The Wombachers left Lincoln knowing they did not have the worry and work of preparing their house for sale.
The four-bedroom, 3 1/2-bath ranch-style home sits on a 1-acre lot overlooking the 16th fairway at the Lincoln Elks Country Club. It is listed for sale by Seth Goodman of ME Realty. Proceeds from the sale will help pay for construction costs of the new hospital.
ALMH named the community conference room in honor of the John Wombacher family and their generous gift. The Wombacher Room is located just off the hospital lobby and is a prime meeting location for ALMH committees, weekly blood pressure checks, health education seminars and other not-for-profit community groups.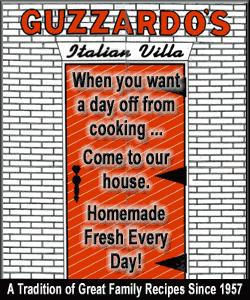 IRS-qualified charities like the Abraham Lincoln Healthcare Foundation can accept many kinds of property gifts and provide donors with a sizable tax deduction based upon a current appraised market value.
"Life-estate gifts of property are a creative way to support your favorite charity," Ahrends said. "A great deal of individual net worth is tied up in occupied property or income-producing farmland. A donor may not have the cash or stock to achieve their charitable goals, but they can leverage their property to make a much larger gift than they ever dreamed possible.
"Property gifts are particularly attractive to donors who have no close heirs," Ahrends continued. "Often it is more rewarding for these donors to gift an asset to a favorite cause, rather than to will it to a distant relative who may not want to, or have the time to manage the property.
"ALHF is deeply grateful to the Wombachers for their generous gift," said Ahrends. "Long after their beautiful home has been sold, their legacy will live on every time a patient seeks care at ALMH."

For more information about the Abraham Lincoln Healthcare Foundation, contact Ahrends at 605-5006 or visit www.almh.org.
[Text from file received from Abraham Lincoln Memorial Hospital]