In addition, families with aging parents should take advantage of family gatherings during the upcoming holiday season to talk to their parents about what it takes for them to continue living independently.

"Most people want to remain in their homes and neighborhoods as they age. But as needs and abilities change, our environment and our habits may need to change too," said Lisa Hardcastle, president of the Illinois HomeCare and Hospice Council.

The council's "Focus on Five" safety checklist covers five danger areas -- pathways, bathrooms, kitchens, stairs and home entryways. The checklist includes:

1. Ensure that pathways to and from their homes provide safe passage.
Install bright lights and use night lights.

Secure rugs with nonslip backing.

Keep electrical cords out of the way.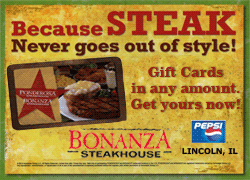 2. Ensure that bathrooms offer fundamental safety aids.
Install grab bars in tubs and showers.

Use a nonslip mat or install adhesive safety strips in tubs and showers.

If using a bath mat on the floor, choose one that has a nonskid bottom.
3. Ensure that home kitchens have safe cooking areas and that food is not expired nor stored near cleaning supplies.
Make sure the stove is free from flammable objects such as towels, potholders and curtain cords.

Store cleaning products away from food.

Pay attention to food expiration dates: "When in doubt, throw it out."
4. Ensure that stairways have safe railings and are clear to walk on.
Consider installing handrails on both sides of the staircase.

If handrails are already in place, make sure they are secure.

Keep steps clear of clutter.
5. Ensure that entryways are well lit and free of uneven surfaces.
Adjust lighting. It should be bright, but without glare.

Fix cracks in the pavement and sidewalks.

Remove or repair uneven surfaces.
Anyone can access the full "Home Safety Checklist," along with advice about approaching the subject of independent living, at www.homecareheadquarters.com. The website also provides home health care options and answers questions such as, "How do we choose a home care provider?"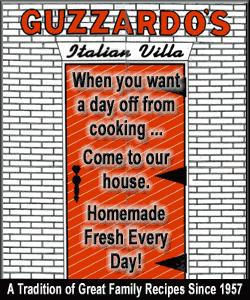 "The important thing for family members who want to reduce the risk of an older loved one suffering an injury in the home is to look around with fresh eyes and offer to help with home improvements," said Hardcastle. "In addition to the safety checklist, our website offers advice for adult children who want to set the right tone when they talk with their parents about safety concerns."
Increasingly, older people are electing to live independent, non-institutionalized lives, and are receiving home care services as their physical capabilities diminish. More than 180,000 Illinoisans currently receive home health care, according to the National Association for Home Care & Hospice.
Home care providers serve patients who may be recovering, disabled, chronically or terminally ill. In addition, home care providers address health needs and offer assistance and guidance with the essential activities of daily living. Included among the specialists who provide home care visits are occupational therapists, who provide client-focused intervention to adapt the environment to increase independence, promote health and prevent further decline or injury. These services may be reimbursable under Medicare and some private health insurance plans when coverage criteria are met, including a physician referral.
For more information about home safety and home health providers, visit: www.homecareheadquarters.com.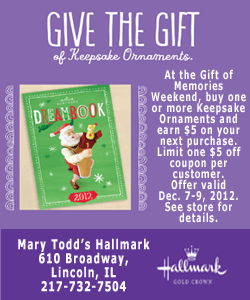 ___
Founded in 1960, the Illinois HomeCare & Hospice Council is the nation's first home care association and the voice for home care in Illinois. The council represents home care and hospice agencies that provide care to Illinois residents, companies that serve those agencies, and other state and federal organizations that have an interest in home care.
To protect and preserve the basic rights of patients and clients, IHHC developed a code of ethics that agencies and organizations agree to abide by when initially joining the council and when renewing their annual membership. The code of ethics informs members and the general public of acceptable guidelines for the ethical conduct of home care providers and their employees and representatives. The document also serves as notice to government officials that the council expects its members to comply with all applicable laws and regulations.
[Text from file received from Illinois HomeCare & Hospice Council]