Widespread dense fog expected through noon Wednesday; mild Thanksgiving Day followed by precipitation and cooler temps
Send a link to a friend
[November 21, 2012] Widespread low clouds and fog are expected across central and southeast Illinois Wednesday morning. The area is under a dense fog advisory through noon as a result. The low clouds and fog should burn off during the midday or afternoon hours.
One more very mild day is expected across the region on Thanksgiving Day.
However, a cold front will push through the area Thursday night. Showers are expected along and ahead of the front, affecting west-central Illinois by late in the day and the entire area Thursday night.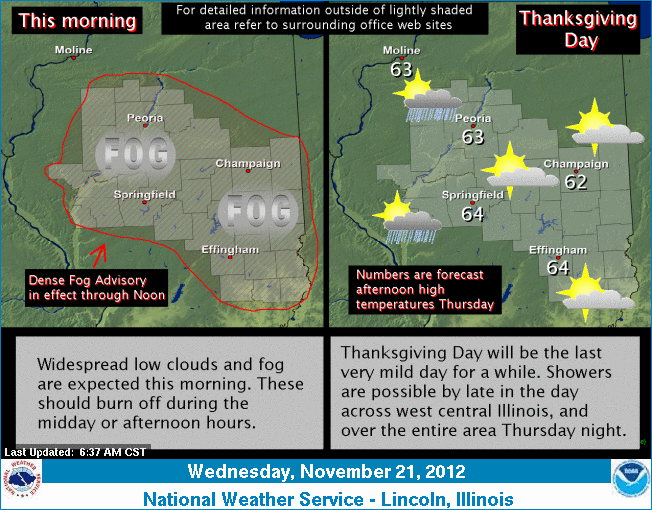 For more information and updates: http://www.crh.noaa.gov/ilx/