'Invincible Microbe: Tuberculosis and the Never-Ending Search for a Cure'

Send a link to a friend
[November 21, 2012] "Invincible Microbe: Tuberculosis and the Never-Ending Search for a Cure," by Jim Murphy and Alison Blank, Clarion Books, 2012, 149 pages, ages 9 and up
It is quite possible that tuberculosis, or TB and consumption as it is commonly known, is not a disease that most people in the United States worry about much anymore. Although as recent as the 1950s this disease was one that was taken quite seriously, it is thought by most people to have been conquered in our country. According to authors Jim Murphy and Alison Blank in their new release of "Invincible Microbe: Tuberculosis and the Never-Ending Search for a Cure," that would be a very large mistake to make.
Starting with the history of tuberculosis, Murphy and Alison take a close look at how this disease has mystified doctors and resisted treatments. The book includes information about work that continues on new strains in the world today. The authors also explain how TB patients were treated, both medically and socially, throughout the ages. They describe how doctors used many treatments that killed patients almost as often as helping them.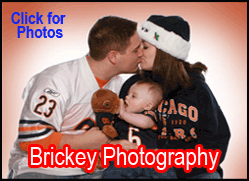 The book documents that in the 1850s, Hermann Brehmer -- without any medical testing to back his theories -- built the first TB sanitariums, where thousands of sufferers throughout the world were housed until the 1960s. By establishing the sanitariums, the infected population was somewhat isolated from those not showing symptoms, while receiving food, medical treatment and living in sanitary living conditions.
A man named Robert Koch started searching for the cause of this killing disease in 1881. He was the first to "see" the microscopic rod-shaped bacteria in animal samples. Through careful research and observation that lasted over a year, he was able to understand that tuberculosis was caused by a germ and transmitted by particles expectorated by infected individuals. That was the reason it spread so quickly where people lived in close conditions. Unfortunately, Koch later rushed to find a cure and ended up giving the disease to himself.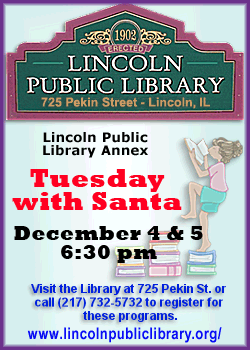 Various vaccines were produced in the early 1900s, but it was not until 1943, when biochemist Selman Waksman received several sick chickens from a local farmer, that the real breakthrough came with the discovery of the ground mold found in the throat of the chickens. From this the new antibiotic streptomycin was developed, which was the breakthrough for tuberculosis treatment. Unfortunately, even this and other drugs that were ultimately developed have only been able to slow the number of deaths and the spread of the disease.
Tuberculosis has wiped out millions and millions of lives, attacking people from children to the elderly of all classes. Murphy and Blank leave us with the admonishment that the entire world needs to be vigilant concerning tuberculosis, as current strains have become resistant to treatment and travel has become common to and from countries where the disease is still prevalent.
Visit us at the Lincoln Public Library, 725 Pekin St., to check out this book and others by these authors, or fictional accounts of people who lived with this killing disease.
[Text copied from file received from Louella Moreland, Lincoln Public Library District]
Ms. Lou's blog: lincolnpubliclibraryupdates.blogspot.com