Without naming the Times, the Ping An Insurance Group said that recent media coverage related to the company had "serious inaccuracies, facts being distorted and taken out of context, as well as flawed logic."
The insurer did not say what the errors were nor did it provide any evidence to challenge the Times' investigation. Public relations company Hill and Knowlton Strategies, which issued Ping An's statement, said it was related to the Times report published Sunday. The report detailed Ping An's lobbying of government officials, including Wen, and how obscure partnerships that concealed the identities of his family members profited by investing in the insurer.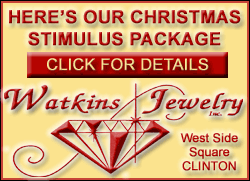 The report was the Times' second describing how Wen relatives amassed assets that the newspaper said were at one point worth $2.7 billion, with share-holdings in Ping An accounting for most of it. Though the Times said it is unclear what if anything Wen knew of his relatives fortune-building, the reports added to Chinese public skepticism about official corruption and favoritism.
In the Sunday report, the newspaper said that Ping An's chairman appealed in a letter in 1999 to Wen, who was then vice-premier, imploring him not to allow the financially troubled company to be broken up, as rules imposed after the Asia financial crisis required. The vice-premier's office was among regulators with the authority to approve the waiver, the report said, citing company documents, government filings and interviews with bankers and former executives.