The past year has brought almost nonstop -- and highly complex -- political turmoil.
Islamists and their tribal allies won parliament elections in February and immediately pushed for greater clout in policy-making affairs. The Constitutional Court later disbanded parliament amid claims of flaws in the electoral district map, and reinstated the former government-friendly chamber from elections in 2009. That body, however, never managed to convene a session.
To further complicate things: The emir stunned the nation by wiping out the country's unusual four-votes-per-person system in favor of the standard one vote. Opponents say the new formula dilutes the ability of opposition groups to forge alliances and will increase the risks of vote buying and bribery.
"We will have puppetry, not a real parliament," said Mohammed al-Hatlani, a former lawmaker supporting the election boycott.
Liberal and youth groups -- while deeply opposed to the Islamist agenda -- have joined the boycott drive as a way to press for their Arab Spring-inspired demands for greater political and social freedoms. The unexpected alliance with Islamists and conservative tribes has startled even veterans of Kuwait's pugnacious politics.
Abdullatif al-Duaij, a prominent Kuwait liberal figure now living in the U.S., worries that fellow liberals looking for more openness have "lost their compass" by siding with the Islamists and others pushing the boycott.
"Today it's either you vote or you don't," he said. "There is nothing in between."
A series of protests and street clashes in recent months led the emir to order a ban on political gatherings of more than 20 people. In a message last week, he tried both threats and patriot appeals to cool down tensions.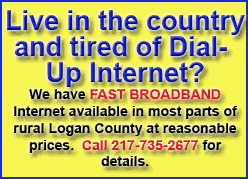 "It is a great tragedy to have calls to take to the street," the emir said in comments carried by the official Kuwait News Agency. "Why the chaos and riots? Why the screaming and wailing and disrupting the business of the state and harming the interests of the people?"
It's all likely to leave Kuwait even more politically fractured and the new parliament facing challenges over its legitimacy.
In most of the Gulf, a parliament under pressure would matter little since elected bodies have very limited powers. Kuwait, however, stands out. Its 50-seat parliament has wide authority to pass laws and question -- or even dismiss -- members of the government.
Opposition lawmakers have publicly accused top officials, including members of the ruling family, of charges such as corruption and attempts to muzzle dissent. But even many protesters were stunned last month when an opposition leader, Musallam al-Barrack, broke taboos and openly denounced the emir. He was later arrested.
"He crossed all the red lines and shattered the boundaries of permissible opposition," said the researcher Coates-Ulrichsen. "The experience from North Africa and elsewhere in the Arab Spring shows that once these barriers are broken it is impossible to reconstruct them."