Lured by earlier-than-ever Black Friday sales, people left Grandma and Grandpa in search of Samsung and Toshiba. They did not go blindly: In dozens of interviews, people acknowledged how spending has become inseparable from the holidays. Older folks pined for the days of Erector Sets and Thumbelinas while in line to pay iPad prices. Even some younger shoppers said it felt wrong to be spending money instead of quality time on Thanksgiving.
"But we're still out here," said Kelly Jackson, a paralegal who was standing inside a Best Buy store in the Pittsburgh suburbs, a 32-inch television ($189) in her cart. It was a consolation prize: Despite four hours on line, she missed the cheaper 40-inchers ($179) that she had heard about while listening to Internet radio.
Jackson's resignation was common among those who flocked to capitalism's temples for the consumer equivalent of genuflecting. Many said that this Black Friday bled into Thursday crossed a line, that merchants should not intrude like this. Christmas is about the message of Jesus, the feeling went -- not about the gold, frankincense and myrrh.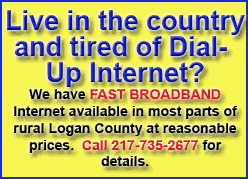 Yet amid these protests, people still talked about feeling powerless beneath the moment -- as if they had no choice but to shop.
"You have to have these things to enjoy your children and your family," said Jackson's friend Ebony Jones, who had secured two laptops ($187.99 each) for her 7 and 11 year olds.
Why must we buy? To demonstrate our love for others? To add a few more inches to our televisions? To help America recover from a vicious recession that itself was born of the desire for more?
Such questions make Jones wince. "It shouldn't be that way, but in a sense there's no way around it," said Jones, a nurse. "Everything ends up with a dollar amount. Even your happiness."
Retailers have long capitalized on the holiday season's perfect storm of emotion and tradition. "We all want to be loved, we all like to give love," says Roger Beahme, director of the Center for Retail Innovation at the Wake Forest Schools of Business. Through a flood of advertising on TV, radio and newspapers, he says, retailers can create emotions.
"Will Rogers said it's the art of convincing people to spend money they don't have on something they don't need," Beahme says. Although advertising can serve useful purposes, he says, "there's some truth to that."
Many embrace the feeling -- and have, in accelerating ways, for a generation and more. Without legions of believers, Black Friday never would have gotten this bold. Despite a surge of resistance as the sales drew near, with scolding editorials and protests by retail employees and reminders of frantic tramplings past, Black Friday's grip on America may have been proven stronger than ever this year.
"It's all part of the holiday -- part of the tradition," said Dennis River, a truck driver who was in line for a television at the Walmart in Beaver Falls, a small community outside of Pittsburgh. Last year, he went out alone at midnight Thursday. This year, he brought his wife and daughter. They were in place by 7 p.m.
"You get up in the morning, cook, do your dinner and your football, then you go shopping," River said. "It's the new thing now. Everyone's afraid of change."
"If they wanna have sales today," he said, "I'm gonna go shopping today."
Walmart's cavernous store is always open, but the deals began at 8 p.m. As with most big retail stores, a police car was parked near the Beaver Falls store entrance. A uniformed officer was at the door, near a stand holding maps to "featured products" such as bikes, cookware, sheets, video game consoles, and eight different TVs.
The witching hour approached. Yellow CAUTION tape cordoned off the bargains and funneled a few thousand supplicants through aisles of ignored items -- yarn, shower curtains, party hats, clocks. Balloons printed with dollar signs followed by low numbers floated above the treasures.