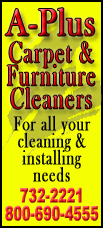 The GfK research institute said Monday its consumer climate indicator stands at 5.9 points for December -- down from 6.1 in November -- which was revised down from an initial forecast of 6.3.
The survey shows Germans' income expectations are less bullish -- but they still "expect that their income will soon rise." Their willingness to buy also dropped slightly but remains high.
The report is based on a survey of 2,000 interviews conducted each month for the European Commission, the executive arm of the 27-country European Union.
The German economy, Europe's biggest, is showing signs of weakening after two years of robust expansion. It's expected to grow by about 1 percent next year.