The car, which made its debut at the Guangzhou auto show this week in southern China, is a follow up to the bestselling F3. That model was hugely popular with buyers in China partly thanks to now-discontinued government subsidies.
But the company's incoherent business strategy means it was an isolated success. BYD, which also makes rechargeable batteries and mobile phone handsets, was aggressive with its expansion into electric cars as Beijing announced the goal of making China a global power in electric car manufacturing. But the bet failed to pay off because of a lack of buyer interest and technological hurdles.
BYD and other Chinese carmakers have also been squeezed by growing numbers of foreign brands entering China's fast-growing auto market, the world's biggest. BYD is hoping the Si Rui can help the company stand out against numerous other direct competitors in the hugely competitive smaller midsize slice of the market, which ranges from Geely's Emgrand line to the Volkswagen Santana and Citroen Elysee.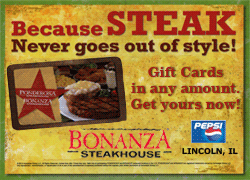 Here's more about the 2013 Si Rui:
PRICE: BYD has not yet released the sticker price for the Si Rui, which won't go on sale until next year. Analysts guess it will be somewhere around the 70,000 yuan ($11,200) level. That's about the same as the 630 sedan by Chevrolet's only-in-China brand Baojun.
POWER: A turbocharged 1.5 liter four-cylinder all-aluminum engine that pumps out 151 horsepower is the sole choice. BYD did not provide fuel consumption data but boasts that combined with the six-speed dual-clutch automatic transmission, Si Rui "makes use of every drop of fuel." A six-speed manual gearbox is also available.
EXTERIOR: Chinese automakers are still catching up to their foreign rivals when it comes to design and judging from the Si Rui's looks, that's still the case. While it's sleeker and more modern than the F3, with angular headlights and sculpted lines, the Si Rui is still highly reminiscent of a Honda Accord or Toyota Corolla.