5 great movies about making movies
By AP's Christy Lemire

Send a link to a friend
[November 26, 2012] LOS ANGELES (AP) -- Filmmakers love to make movies about making movies. Yes, it is a navel-gazing business, but crafting films about this craft is one more means of self-expression. We've seen several emerge this year alone, including the likely Oscar contender "Argo." And this week we have "Hitchcock," about the making of "Psycho," starring Anthony Hopkins as the master director.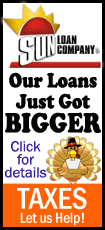 So here's a look at five great movies about movies. We could have picked 10 and not even scratched the surface of this subject. And ... action:
"Day for Night" (1973): This is the first film I thought of when I began pondering this subject. Simultaneously educational and hugely entertaining, it's about the nuts and bolts of moviemaking -- the title comes from the technique of shooting a nighttime scene during the day -- as well as the fleeting sense of family that forms on a film set. Francois Truffaut obviously has great love for the profession he chose with all its chaos and egos, its boring stretches and wild creativity. He co-stars as the director of the film-within-the-film, the melodramatic "Meet Pamela," alongside a young, gorgeous Jacqueline Bisset. One of Truffaut's best, it won the Academy Award for best foreign language film in 1974.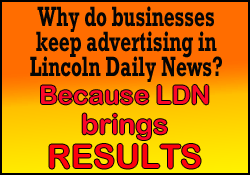 "Sunset Blvd." (1950): The highs and lows of Hollywood stardom are vividly on display here: the glossy trappings of old-school power and glamour and the sad, decaying reality that sets in once a career dies. Many would call this winner of three Oscars Billy Wilder's masterpiece -- my favorite film of his is still "The Apartment" -- but it does feel incredibly relevant today in its depiction of an aging starlet's desperate, deranged need to be wanted and loved. Gloria Swanson is frighteningly unhinged as the once-glittering Norma Desmond, with William Holden's screenwriter character, Joe Gillis, famously narrating from the dead while floating face-down in a swimming pool. And "Sunset Blvd." gave us one of the most best-known (and oft-misquoted) lines in movie history: "All right, Mr. DeMille, I'm ready for my close-up."
"The Player" (1992): One of Robert Altman's best, and a prime example of the late, great director's ability to keep all the plates spinning at once while making it look effortless. It's an inside-Hollywood satire mixed with a paranoid thriller and a dash of romance, all brought to life by one of Altman's typically massive, eclectic casts. Nominated for three Oscars, including best director and another for Michael Tolkin's sharp screenplay based on his novel, "The Player" finds Tim Robbins' studio executive receiving death threats from a writer whose script he rejected. The absurdity of the pitching process is presented in brilliantly understated fashion, and the art of the sly celebrity schmooze is just dead-on.