"It was packed," Hopkins recalls. "I sat down and I didn't know what the hell I was in for. I had heard stories about it. When it got to the shower scene, I don't think I've ever been so scared in my life."
The movie was, of course, Alfred Hitchcock's "Psycho," a film that 52 years after its shocking premiere still hasn't released audiences from its subversive thrall. The film, which Hitchcock called "a fun picture," was revolutionary in its violence, its sexiness, its sympathy to the perspective of the criminal mind -- and, perhaps above all, its technique.
"What if someone really good made a horror picture?" wonders the British director, played by Hopkins, in the new film "Hitchcock."
Directed by Sacha Gervasi, it depicts the making of "Psycho" with a keen focus on Hitchcock's relationship -- and profession indebtedness -- to his wife Alma Reville (played by Helen Mirren).
It is only the latest example of the undying fascination with "Psycho," a film that ushered in a new darkness in American movies, one with a playful sense of irony toward violence but also a serious treatment of that which had previously been considered mere "schlock." Though Hitchcock made a dozen films that could easily be labeled masterpieces, none seized audiences with the same power as "Psycho."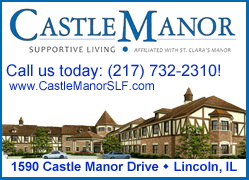 Made for just $800,000 at the end of Hitchcock's contract with Paramount (which distributed the film but left Hitchcock to finance it himself), "Psycho," based on Robert Bloch's novel, went on to gross $32 million -- the biggest hit of his career. The director famously handed out manuals to theaters with explicit directions not to let anyone in after the movie began. Though most critics dismissed the film then, some finally began to consider Hitchcock an artist of the highest order -- most notably Robin Wood, who called "Psycho" "perhaps the most terrifying film ever made."
"We are (taken) forward and downward into the darkness of ourselves," wrote Wood. "'Psycho' begins with the normal and draws us steadily deeper and deeper into the abnormal."
That "Psycho" killed off its star -- Janet Leigh -- after just half an hour was only one of its many unheard of elements. Scenes of Leigh in her underwear were unusual for their time, too, and prompted lengthy negotiations between Hitchcock and the censors. Even a flushing toilet -- considered a vulgar sight -- had never been seen in such a big movie.
Of course, the infamous shower scene in which Leigh's Marion Crane meets her demise -- immediately recognizable from the "screaming violins" of Bernard Herrmann's score -- is the film's piece de resistance. The ruthless slicing wasn't of flesh, but of film: 70 shots in 45 seconds, a perfect marriage of montage and murder. A prop man sounded the scene by knifing casaba melons.
In his book "The Moment of 'Psycho': How Alfred Hitchcock Taught America to Love Murder," the critic David Thomson argues that the influence of "Psycho" is everywhere in movies, including "Bonnie and Clyde," "Jaws," "Taxi Driver," many of the films of Stanley Kubrick and even the James Bond movies. "Psycho," Thomson writes, let "the subversive secret out," after which "censorship crumpled like an old lady's parasol."
"It's one of the most influential films ever made," says Thomson. "It's the beginnings of a flood of violence. Violence becomes more acceptable in film. It's a whole new attitude to the criminal personality. It becomes more interesting in a way that had never really operated before. It celebrates the director. (Hitchcock) was taken with a new seriousness after that, and in turn, directors were."