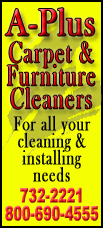 The ruling came after a one-day hearing that bordered on the farcical. During it, plaintiffs claimed that Madonna's "propaganda of perversion" would negatively affect Russia's birthrate and erode the nation's defense capability by depriving the country of future soldiers. At one point, the judge threatened to expel journalists from the courtroom if they laughed too much.
In the end, the Moskovsky district court in St. Petersburg threw out the Trade Union of Russian Citizens' lawsuit and the 333 million rubles ($10.7 million) it sought from the singer for allegedly exposing youths to "homosexual propaganda."
Madonna did not attend the trial, and her publicist Liz Rosenberg said Thursday the star wouldn't comment about it.
Anti-gay sentiment is strong in Russia, particularly in St. Petersburg, where local legislators passed a law in February that made it illegal to promote homosexuality to minors. Six months later, Madonna criticized the law on Facebook, then stood up for gay rights during a concert in St. Petersburg that drew fans as young as 12.
"Who will children grow up to be if they hear about the equal rights of the lesbian lobby and manly love with traditional sexual relations?" one of the plaintiffs, Darya Dedova, testified Thursday. "The death rate prevails over the birthrate in the West; young guys are becoming gender neutral."
The plaintiffs submitted evidence about gay culture drawn from Wikipedia pages, claiming that a real encyclopedia could not have articles about homosexuality.
"We aren't against homosexual people, but we are against the propaganda of perversion among minors," Dedova told the court. "We want to defend the values of a traditional family, which are currently in crisis in this country. Madonna violated our laws and she should be punished."