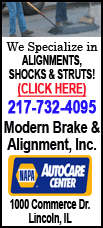 As U.S. poet laureate, the 46-year-old describes herself as a "cheerleader" for the written word. She chooses the label deliberately, not only because she was head cheerleader at the University of Georgia in the late 1980s (Big hair! Big smile!), but also because, as a younger laureate, she wants to bring a sense of energy to the position.
"I want to ask ordinary people if poetry can mean something to them," Trethewey told The Associated Press during an interview at Delta State University in Cleveland, Miss.
"When kids look at broccoli they call it 'little trees,' because they see it not just for the word 'broccoli.' They see it for what it looks like, the image," Trethewey said. "We, as adults, forget to think like that. We forget to think figuratively and have to be reminded."
The librarian of Congress, James Billington, named Trethewey as the nation's 19th poet laureate in June, and she began the one-year position in September. She has already given speeches and public readings in Washington, D.C., and in two states where she grew up, Mississippi and Georgia.
Many of her poems explore the interplay of race, memory and history.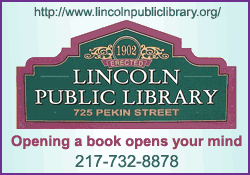 Trethewey, whose late mother was black and whose father is white, was born in Gulfport, Miss., in 1966, when their interracial marriage was against the law in the state. (A 1967 U.S. Supreme Court case that originated in Virginia struck down such bans nationwide.) Her parents divorced when she was young.
Trethewey's latest collection, "Thrall," was released in late summer. Some poems explore her complex relationship with her father, Eric Trethewey, who's also a poet. Many were inspired by 18th century "casta" paintings by Spanish artists, which cataloged the complex system of labels that society gave to children of mixed-race relationships in Mexico and other parts of the new world:
"an equation of blood --
this plus this equals this -- as if
a contract with nature, or
a museum label," she writes in a poem called "Taxonomy."
Natasha Trethewey won the 2007 Pulitzer Prize in poetry for her 2006 collection "Native Guard," which focuses on two disparate topics. One is the history of the Louisiana Native Guard, a black Civil War regiment assigned to Ship Island off the Mississippi Gulf Coast. The other is the personal history of her mother, Gwendolyn Ann Turnbough, who was killed two decades ago by a stepfather Trethewey feared.
In addition to serving as the U.S. poet laureate, Trethewey is serving for four years as poet laureate for Mississippi. Then-Gov. Haley Barbour gave her the title in January, before he left office. She is the first person to serve simultaneously as poet laureate for a state and the nation.
Fred Moten, professor of modern poetry at Duke University, said Trethewey is one of many younger poets whose work pushes the boundaries of defining American identity.
"She's an extraordinarily well-respected figure in contemporary American poetry," Moten said. "What she does is let people know that American racial history is not just this thing of the past."
Trethewey is director of the creative writing program at Emory University. Her husband, Brett Gadsden, is a professor of African-American studies at Emory. Starting in January, the couple will move for a semester to Washington, D.C., where she has an office at the Library of Congress Poetry and Literature Center.
Here are excerpts of the AP interview:
AP: Do you find yourself reading and rereading work of the previous poets laureate?
Trethewey: "My predecessor, Phil Levine, is one of my favorite poets.... And of course Rita Dove is one of my favorites.... Maxine Kumin. Robert Penn Warren -- his work has meant a great deal to me. I'd like to think I'm in conversation and kind of extending a conversation with Warren -- his thinking not only in his poems, 'Tell me a story of deep delight,' but also his thinking about the legacy of the Civil War (and) his book, 'Segregation,' about his return to the South after the walls of segregation had fallen in the '50s."