Although he first gained fame as nice guy Major Tony Nelson on the fluffy 1965-70 NBC comedy "I Dream of Jeannie," Hagman earned his greatest stardom with J.R. The CBS serial drama about the Ewing family and those in their orbit aired from April 1978 to May 1991, and broke viewing records with its "Who shot J.R.?" 1980 cliffhanger that left unclear if Hagman's character was dead.
The actor, who returned as J.R. in a new edition of "Dallas" this year, had a long history of health problems and died Friday due to complications from his battle with cancer, his family said.
"Larry was back in his beloved hometown of Dallas, re-enacting the iconic role he loved the most. Larry's family and closest friends had joined him in Dallas for the Thanksgiving holiday," the family said in a statement that was provided to The Associated Press by Warner Bros., producer of the show.
The 81-year-old actor was surrounded by friends and family before he passed peacefully, "just as he'd wished for," the statement said.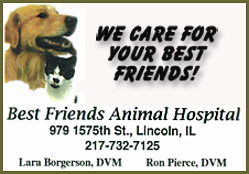 Linda Gray, his on-screen wife and later ex-wife in the original series and the sequel, was among those with Hagman in his final moments in a Dallas hospital, said her publicist, Jeffrey Lane.
"He brought joy to everyone he knew. He was creative, generous, funny, loving and talented, and I will miss him enormously. He was an original and lived life to the fullest," the actress said.
Years before "Dallas," Hagman had gained TV fame on "I Dream of Jeannie," in which he played an astronaut whose life is disrupted when he finds a comely genie, portrayed by Barbara Eden, and takes her home to live with him.
Eden recalled late Friday shooting the series' pilot "in the frigid cold" on a Malibu beach.
"From that day, for five more years, Larry was the center of so many fun, wild and sometimes crazy times. And in retrospect, memorable moments that will remain in my heart forever," Eden said.
Hagman also starred in two short-lived sitcoms, "The Good Life" (NBC, 1971-72) and "Here We Go Again" (ABC, 1973). His film work included well-regarded performances in "The Group," "Harry and Tonto" and "Primary Colors."
But it was Hagman's masterful portrayal of J.R. that brought him the most fame. And the "Who shot J.R.?" story twist fueled international speculation and millions of dollars in betting-parlor wagers. It also helped give the series a place in ratings history.
When the answer was revealed in a November 1980 episode, an average 41 million U.S. viewers tuned in to make "Dallas" one of the most-watched entertainment shows of all time, trailing only the "MASH" finale in 1983 with 50 million viewers.
It was J.R.'s sister-in-law, Kristin (Mary Crosby) who plugged him -- he had made her pregnant, then threatened to frame her as a prostitute unless she left town -- but others had equal motivation.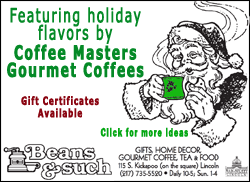 Hagman played Ewing as a bottomless well of corruption with a charming grin: a business cheat and a faithless husband who tried to get his alcoholic wife, Sue Ellen (Gray), institutionalized.
"I know what I want on J.R.'s tombstone," Hagman said in 1988. "It should say: `Here lies upright citizen J.R. Ewing. This is the only deal he ever lost.'"
On Friday night, Victoria Principal, who co-starred in the original series, recalled Hagman as "bigger than life, on-screen and off. He is unforgettable, and irreplaceable, to millions of fans around the world, and in the hearts of each of us, who was lucky enough to know and love him."