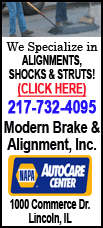 Hagman died in Dallas on Friday at age 81 due to complications from his battle with cancer.
Southfork, a ranch north of Dallas, was known to millions of viewers as the Ewing family home. Exterior shots of the house and pool were shown when the series aired from 1978 to 1991, although the show wasn't filmed there.
The ranch has been open for tours since the mid-1980s, and now sees more than 100,000 visitors each year. Each room of the house has a theme for each character.
On Saturday, J.R. Ewing's room had flowers and a card for tourists to sign.
"Today is about Larry Hagman and his family," said Janna Timm, a Southfork Ranch & Hotel spokeswoman. "He was such a wonderful person, and we will really miss him."
"Dallas" was recently revived on TNT this summer, and all of the scenes were filmed at Southfork or other places in the Dallas area. Hagman had revised his role as the scheming oilman who would even double-cross his own son.
Linda Sproule of Peterborough, Ontario, had been traveling through the U.S. the past couple of weeks and heard about Hagman's death Friday while in Dallas. She said she didn't know where Southfork was but wanted to come because she was a fan of the show in the 1980s.