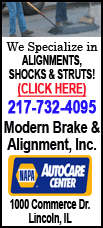 Little Falls school officials identified the victims as cousins Haile Kifer, 18, and Nicholas Brady, 17.

Police on Sunday were holding Byron David Smith, 64, of Little Falls, who they expected will be charged Monday with second-degree murder.

Smith told police he shot the two during a break-in, but authorities have said his actions exceeded a reasonable self-defense.

The Minneapolis Star-Tribune reported that about 200 people gathered Sunday night for a vigil at Little Falls High School for Kifer and Brady. Mourners remembered both as athletic and friendly.

The newspaper also interviewed Bruce Smith, the suspect's brother, who said several break-ins had left his brother feeling vulnerable and afraid.

Family members of Kifer and Brady could not immediately be reached for comment.

Details about the shooting remained murky Sunday. Morrison County deputies visited Byron David Smith's home just north of Little Falls on Friday afternoon on a suspicious activity call, at which point, they say, he immediately confessed to shooting two people the previous day around noon. Deputies found the bodies in the basement.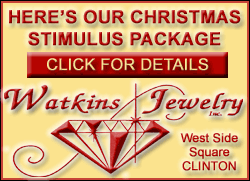 Smith's brother told the Star-Tribune on Sunday that his brother was upset after the shootings and unsure how to react.
"Put yourself in his shoes after you shoot two people in your basement," Bruce Smith said. "How are you going to react?"
Morrison County Sheriff Michel Wetzel said Sunday that Byron David Smith claimed the teenagers broke into his home. But Wetzel said circumstances at the scene led investigators, including some from the state Bureau of Criminal Apprehension, to believe that his actions were in excess of simple self-defense.
Wetzel refused to release further details, including whether investigators believe that Smith shot the teenagers immediately upon finding them. Wetzel planned to hold a news conference Monday in Little Falls, where he said he would release a fuller picture of what happened.
"We do want to give the public a clear picture of what happened," Wetzel said. He said investigators were still actively working the case.
Kifer was a senior at Little Falls High School. Superintendent Stephen Jones said she competed in gymnastics and swimming and helped manage the boys wrestling team. Brady had attended the same school up through the previous school year, at which point he transferred to nearby Pillager High School.
Jones said the Morrison County Sheriff's Department notified him of the identity of the victims. Little Falls students have a scheduled day off Monday, but Jones said grief counselors will be on hand anyway, and students and their parents will be invited to come to school and talk about what happened. He said more counselors will be in place on Tuesday when all students return; Pillager High School also planned to have counselors available.
Jones said Brady had wrestled for Little Falls before transferring schools. "These were both friends to a lot of folks, involved in lots of activities and working their way towards graduation like so many other kids, trying to put their focus on the future," Jones said.
Few details were immediately available about Smith, whose home is in a secluded area north of Little Falls and near the Mississippi River. Wetzel said he was not previously known to the sheriff's department as a troublemaker, and his name doesn't turn up any previous convictions in a state criminal history database. The Star Tribune quoted a neighbor, John Lange, who said Smith was a retired security worker and volunteer Scout leader who cared for his elderly mother until her recent death.
"He's a really decent guy. I think he just snapped," Lange told the newspaper.
A Facebook page set up to mourn Kifer and Brady was getting heavy traffic on Sunday afternoon. Fellow students and alumni from Little Falls High School were planning a Sunday night candlelight vigil at the high school football field.
Copyright 2012 The Associated Press. All rights reserved. This material may not be published, broadcast, rewritten or redistributed.