Mathew Martoma's court date Monday was expected to be largely procedural, though there could be some discussion of the $5 million bail set for him last week in Florida. He was arrested at his home in Boca Raton, Fla., but the case is based in New York.

While working for CR Intrinsic Investors LLC between 2006 and 2008, Martoma exploited an acquaintance with a medical school professor to get confidential, advance results from tests of an Alzheimer's disease drug, Manhattan U.S. Attorney Preet Bharara's office said.

Then Martoma used the information to make more than $276 million for his fund and others, prosecutors said. First he led other investment advisers to buy shares in the drug companies, and then he and the others ditched their investments before the public found out about the drug trial's disappointing results, allowing them all to make big profits and avoid huge losses, according to prosecutors.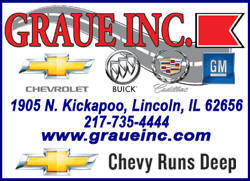 Defense lawyer Charles Stillman said Martoma simply worked hard and vigorously pursued public information.
Stamford, Conn.-based CR Intrinsic Investors is an affiliate of SAC Capital Advisors, a firm owned by Steven A. Cohen. Cohen's net worth is estimated at $8.8 billion on the Forbes 400 list of the richest people in the U.S.
Court papers in Martoma's case repeatedly allude, without using Cohen's name, to his dealings with Martoma in the lead-up to an announcement about the drug trial.
The FBI subpoenaed SAC and other influential hedge funds in November 2010. Martoma is the fourth person associated with SAC Capital to be arrested on insider trading charges in the last four years.
Cohen has not been charged with any crime. SAC spokesman Jonathan Gasthalter has said the company and Cohen are cooperating with the inquiry and "are confident that they have acted appropriately."
Copyright 2012 The Associated Press. All rights reserved. This material may not be published, broadcast, rewritten or redistributed.