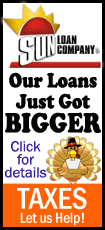 Police say 54-year-old Robert Toth, of Shelton, was charged Wednesday with third-degree larceny and first-degree criminal trespass. Toth owns American Home Realty in Trumbull.

Police say U.S. Asset Realty owner Jihad Shaheer complained in September that his signs had been stolen from more than a half-dozen sites in Bridgeport and from the front of two homes in Stratford.

Police tell the Connecticut Post that they later determined that Toth had been taking the signs. Toth had worked for Shaheer before opening his own real estate company.

Toth declined to comment.

___

Information from: Connecticut Post

Copyright 2012 The Associated Press. All rights reserved. This material may not be published, broadcast, rewritten or redistributed.