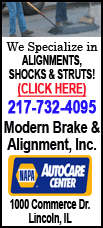 Police in Vorarlberg state, at Austria's western tip, say the accident happened Friday night as a truck with a trailer loaded with trees drove through the town of Hohenems.

The trailer hit a wall, tipped over and landed in the garden of a house. A police statement Saturday said that the fire service dispatched 30 people to recover the hundreds of fir trees.

A passenger in the truck was injured and taken to a local hospital.

Copyright 2012 The Associated Press. All rights reserved. This material may not be published, broadcast, rewritten or redistributed.