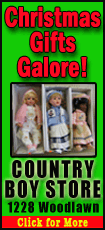 Today's highlight in history:
On Nov. 21, 1942, the Alaska Highway, also known as the Alcan Highway, was formally opened at Soldier's Summit in the Yukon Territory.
On this date:
In 1789, North Carolina became the 12th state to ratify the U.S. Constitution.
In 1861, Judah Benjamin, who had been acting Confederate Secretary of War, was formally named to the post.
In 1912, actress and dancer Eleanor Powell was born in Springfield, Mass.
In 1920, the Irish Republican Army killed 12 British intelligence officers and two auxiliary policemen in the Dublin area; British forces responded by raiding a soccer match, killing 14 civilians.
In 1922, Rebecca L. Felton of Georgia was sworn in as the first woman to serve in the U.S. Senate.
In 1931, the Universal horror film "Frankenstein," starring Boris Karloff as the monster and Colin Clive as his creator, was first released.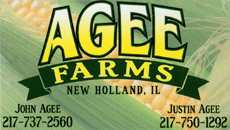 In 1934, the Cole Porter musical "Anything Goes," starring Ethel Merman as Reno Sweeney, opened on Broadway.
In 1969, the Senate voted down the Supreme Court nomination of Clement F. Haynsworth, 55-45, the first such rejection since 1930.
In 1973, President Richard Nixon's attorney, J. Fred Buzhardt (buh-ZAHRDT'), revealed the existence of an 18 1/2-minute gap in one of the White House tape recordings related to Watergate.
In 1974, bombs exploded at a pair of pubs in Birmingham, England, killing 21 people. (Six suspects were convicted of the attack, but the convictions of the so-called "Birmingham Six" were overturned in 1991.)
In 1980, 87 people died in a fire at the MGM Grand Hotel in Las Vegas, Nev.
In 1991, the U.N. Security Council chose Boutros Boutros-Ghali of Egypt to be Secretary-General.
Ten years ago: In a historic eastward shift, NATO expanded its membership into the borders of the former Soviet Union as it invited seven former communist countries (Latvia, Estonia, Lithuania, Bulgaria, Romania, Slovakia and Slovenia) under its security umbrella. In northern Nigeria, deadly rioting erupted after a newspaper suggested Islam's founding prophet Muhammad would have approved of the Miss World beauty pageant, scheduled to be held in the Nigerian capital, Abuja (the event was moved to London). Eleven bus passengers were killed in a suicide bombing in Jerusalem.