[November 26, 2012]

Send a link to a friend
The Lincoln Park District's 18th annual Pride of the Prairie Folk Art and Craft Show was held this past Saturday.
The juried show features some of the area's finest artisans and craftsmen. The exhibitors are chosen for the quality and design of their work.
This year's event featured primitives, folk art, watercolors, quilts, iron sculpture, fiber art, country collectibles, jewelry, baskets, rag rugs, handmade soap, floral arrangements and much more.
Pictures by Nila Smith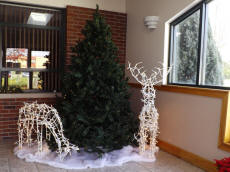 The entryway at the park district sets the tone for what lies ahead: all things Christmas.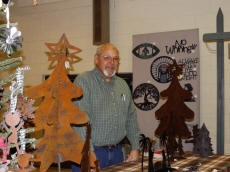 Don Bode was the first vendor inside the door, featuring some of his beautiful and unique metal art.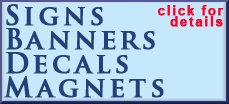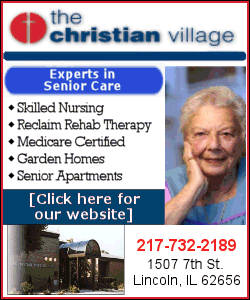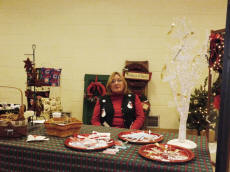 Linda Zinzer was on hand with a wide variety of handmade ornaments, wreaths, decorative pillows and much more.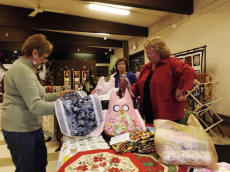 The Quilters at Heart club is a constant at the Pride of the Prairie. They bring with them dozens of unique and beautiful handmade items.