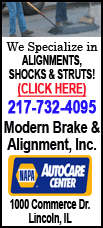 The city rivals play the makeup of their postponed season opener on Monday, a matchup the Knicks insist is just another game but one that's probably much bigger to the Nets.
"I think obviously being on center stage tomorrow night, all eyes on Brooklyn, truly makes this a very special night for us because it's something that we worked for, for so long," Nets CEO Brett Yormark said Sunday. "Even though it's not opening night, it's a dramatic night. I mean, the Knicks are playing well, the Nets are playing well, Brooklyn's certainly embraced this franchise, and I think tomorrow night is hopefully the start of some really special nights between the Nets and the Knicks.
"Yeah, I'd love to win the game, but it's more than that. It's about making a statement that this franchise has arrived and we are certainly part of the conversation when people are talking about pro basketball in New York."
Yormark sought to host the Knicks for the Barclays Center opener and that's what the NBA scheduled, but the game was postponed when Superstorm Sandy halted most subway travel to Brooklyn. It becomes in some ways more intriguing now with both teams off to strong starts, the Knicks (9-3) leading the Atlantic Division by one game over the Nets (8-4).
First matchup, first place on the line. Sounds big enough for a regular-season game, just don't call it a rivalry. At least, not yet.
"I think that word's been thrown around. I think we hope that it does become that, but you know the Brooklyn Nets are apparently different than the New Jersey Nets and this is a new beginning," Knicks forward Steve Novak said. "So I think to call it a rivalry before it started is a little bit early, but I don't think there's any question it's going to be a good game."
Among the Knicks, only Carmelo Anthony, a Brooklyn native whom the Nets desperately tried to acquire to be the franchise centerpiece for their move, seemed to view the game as anything special. Jason Kidd, who led the Nets to their greatest NBA success back when they owned the Knicks but never the New York area, called it "just another game on the road."
"I've been saying consistently that a rivalry comes through playoffs and hard-fought games. It just doesn't come from a team moving and two good teams in one year. It has to go throughout history," Knicks center Tyson Chandler said. "Honestly, I don't buy too much into the whole situation, the rivalry. I don't consider it a rivalry. I don't think -- it hasn't been enough. Honestly, I feel more animosity towards the Heat and the Celtics than I do the Nets."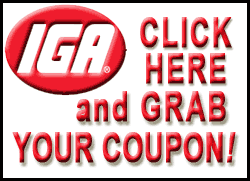 But the Nets, even the ones who didn't endure the many miserable years in New Jersey, know what it means to the franchise and their fans, many of them new and some of them even Knicks fans who converted.
"It should be a hostile environment for them so to speak," Nets guard Joe Johnson said. "I think it will be fun. I think everybody has been waiting for this moment and we're going to come out and protect the home court."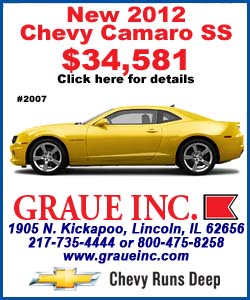 Games in New Jersey, where the Nets played in multiple spots for 35 years after leaving Long Island, often felt like Madison Square Garden West. Knicks fans sometimes appeared to make up two-thirds of the crowds, Knicks players trying to hide their amusement and the Nets their frustration.
The Nets think they've got a much stronger fan base now, with about 11,000 season tickets sold, and they know they'll see a good balance of fans dressed in their black Monday night.
"There's definitely going to be some Knicks fans in there, but I don't think it will be as bad as it was last year and the year before that," Nets guard Deron Williams said.
The game will be televised on TNT and Yormark said some 100 media members are expected. The Nets, 6-1 in their $1 billion arena, may have to guard against being too hyped up -- though that won't be a problem for at least one of them.
"You're talking to a person, this is my 11th year in the league. I've played the Knicks about 100 times. It's just another game to be honest with you," forward Reggie Evans said. "I think it's big for a lot of people on the outside, but we just approach the game like a regular game. If we win we're not going to be all in the middle of the court like 'Oh, oh!' We're not going to be popping no champagne."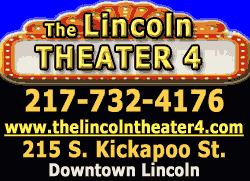 Former Nets coach Lawrence Frank said the series always lacked the competitiveness to be a true rivalry, because the Knicks beat the Nets for so many years but then almost never did when Kidd was there from 2001-08. Now, he says, it could finally get there with both teams on a similar upward path.
"It's good for the metropolitan area when both teams are doing well, it just hasn't happened a whole lot when both teams were good at the same time. They've kind of taken turns," said Frank, now coaching Detroit. "Now that they're both highly competitive, I think it's good for the area."
Even the Knicks acknowledge the rapid rise of their rivals, Anthony saying he's watched their games and gotten goose bumps when fans chant "Brook-lyn! Brook-lyn!" They will get a good look at the Nets with the teams meeting three times over the next 3 1/2 weeks, twice in Brooklyn.
Perhaps those other ones will feel like regular games for everyone, as the Knicks say they are. For now, the first one isn't to the team that now shares their city.
"In an 82-game schedule, the way I look at it, every game's important, but there are those special games, you know what I mean?" Yormark said. "And tomorrow I think is one of those special games. It means a little bit more."
[Associated Press; By BRIAN MAHONEY]
Follow Brian Mahoney on Twitter: http://twitter.com/Briancmahoney.
Copyright 2012 The Associated Press. All rights reserved. This material may not be published, broadcast, rewritten or redistributed.