The Falcons (10-1) held off Tampa Bay 24-23 Sunday, overcoming two turnovers by their star quarterback in part because the Buccaneers settled for a pair of field goals rather than touchdowns after Ryan threw a second-quarter interception and lost a fumble on a fourth-quarter sack.
"I thought our defense did an outstanding job again. They were put in some tough situations after turnovers," Smith said, adding that limiting Bucs rookie Doug Martin to 50 yards rushing on 21 carries was a key to the game as well.
"We knew it was going to be one of our `musts,' and I thought we did a nice job," Smith added. "I thought we played the run extremely well, controlled the line of scrimmage. That is an outstanding running back."
Ryan completed his first 10 passes and finished 26 of 32 for 353 yards and one touchdown, an 80-yarder to Julio Jones, who had nine receptions for 147 yards despite playing on a sore right ankle that limited him in practice.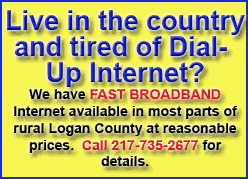 Atlanta got a lift from the return of linebacker Sean Weatherspoon, who was back after missing three games with an ankle injury.
Josh Freeman threw for 256 yards for Tampa Bay, however he was sacked twice and failed to throw a touchdown pass for the first time in 14 games. Martin scored both of his team's TDs on 1-yard runs and Connor Barth kicked three field goals.
"It's hard to win games by threes," coach Greg Schiano said. "Sevens add up considerably quicker."
The Falcons (10-1) kept pace with the Houston Texans for the NFL's best record and ended a four-game winning streak by the up-and-coming Bucs (6-5).
"They are playing with a lot of confidence," said Ryan, who has won seven of his past eight starts against the Bucs. "It's always been a tough place for us to come play. They play with great effort, and I think they have a good football team."
Ryan teamed with Jones on his long TD midway through the third quarter, but the Falcons found themselves trailing 23-17 after the Bucs marched to Martin's second TD, then used a sack-fumble to set up a field goal that left Atlanta needing another fourth-quarter comeback to win.
Ryan obliged by a leading a six-play, 64-yard march that Michael Turner finished with a 3-yard TD run that put the NFC South leaders ahead for good with 7:55 remaining.
Barth missed a 56-yard goal for Tampa Bay in the closing minutes, and the winning streak that's helped the Bucs climb back into playoff contention following a 1-3 start ended when Freeman's desperation pass fell incomplete in the Atlanta end zone with no time left on the clock.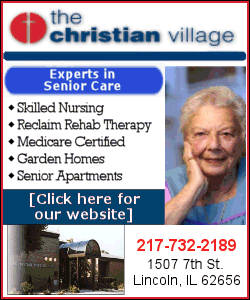 "The last drive, that's something we've done before this season," Falcons tight end Tony Gonzalez said. "I really think that's a positive for us to be able to come up with plays like that when we have to like that. ... I'm really happy with the way we responded."
It's getting to be a way of life. Ryan has also led late marches to beat Carolina, Washington, Oakland and Arizona this season and has put together 21 game-winning drives in the fourth quarter or overtime since entering the league in 2008 -- four of them against the division rival Bucs.
The Falcons won't have long to celebrate this one. They host the New Orleans Saints on Thursday night in a rematch of the only game they've lost.
"Ten and 1 is great, but I'll tell you what I've said since the beginning of the season: We're just jockeying for position," Gonzalez said. "We just want to put ourselves in the best position, playing the best football. Right around this time is when you want to start jelling as a team and take it on into the playoffs because that's the most important thing."
The win stopped the Bucs, who've won five or seven following a 1-3 start, from tightening the NFC South standings. Turner also scored a fourth-quarter TD that helped the Falcons overcome six turnovers to beat Arizona 23-19 last week.
"It was a hard-fought game by both teams, a very physical game," Schiano said. "But I do think missed opportunities were a big part of it. There were some chances both offensively and defensively, and in the kicking game."
NOTES: Martin scored on a pair of 1-yard run for the Bucs. ... After throwing seven interceptions in Atlanta's first nine games, Ryan has thrown six the past two weeks. ... Falcons CBs Asante Samuel (shoulder) and Dunta Robinson (head) left the game with injuries in the third quarter, but returned.

___

Online: http://pro32.ap.porg/poll and http://twitter.com/AP_NFL

[Associated Press; By FRED GOODALL]

Copyright 2012 The Associated Press. All rights reserved. This material may not be published, broadcast, rewritten or redistributed.