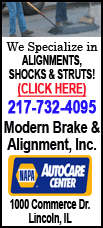 "Check down, Hey Diddle Diddle, Ray Rice up the middle," the Baltimore running back said with a smile after the Ravens converted a fourth-and-29 play to help force overtime before stunning the San Diego Chargers 16-13 on Sunday.
It was almost an afterthought that Justin Tucker kicked a 38-yard field goal to tie the game at 13 as regulation expired, and then made another 38-yarder with 1:07 left in overtime to win it
This was all about Rice's 29-yard catch-and-run that saved the day and allowed the Ravens (9-2) to take an even firmer grip on the AFC North race.
Pushed back by a holding call against guard Marshal Yanda and a 9-yard sack of Joe Flacco by Antwan Barnes, the Ravens were down to their last desperate shot.
"I was thinking we needed a miracle," Ravens linebacker Terrell Suggs said.
They got it.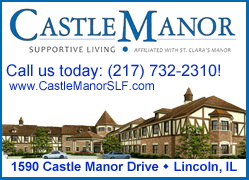 Flacco took a shotgun snap, looked downfield and then dumped it to Rice, who ran through a big hole in the middle of the field. Three Chargers missed him at the 50 before Quentin Jammer and Antoine Cason finally brought him down.
The ball originally was spotted at the 33. After a lengthy review, the ball was moved back to the 34 and the refs measured. The new spot still gave the Ravens a first down by the length of the ball.
"It was just total will," Rice said. "Once I made the first guy miss when I cut back across the grain, I actually saw the defense had to flip their hip and I kept eyeing the first down. I looked and said, `Should I keep running to the sideline or should I just keep trying to get up field?' And that's what I did. I just kept getting up field.
"I left it in the hands of the officials and I'm not going to say they owed us one, but I'm glad we came out on top," he said.
Said wide receiver Torrey Smith: "I had a great view. ... That's probably one of the best plays I've ever seen. You won't see too many plays like that. He was the perfect guy for it."
With the Chargers defenders playing deep, Flacco couldn't find Smith open so he went to Rice.
"I thought it might be our best shot at the time -- give it to Ray -- and Ray made a great run and got a little lucky and it worked out perfect," Flacco said.
All the Chargers had to do was get the stop and run out the clock for their first win against a team with a winning record this season.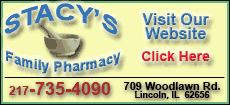 "I don't know what to say," Jammer said. "A play like that should never happen. You can't give them a chance to execute that play. But we had some breakdowns, for sure."
Up to that point, San Diego's defense had played well.
"It definitely upsets the stomach when things like that happen, but they happen," said defensive end Corey Liuget, who had a sack, a big fourth-down stop earlier in the game and a pass deflection.
"You have to give a guy credit when he makes an awesome play like that. But it was big, the biggest of the game it changed the game. ... Those kinds of plays are never acceptable in the NFL. You have to have somebody make the play."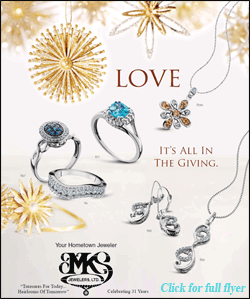 San Diego (4-7) was pushed closer to elimination from the playoff picture for the third straight season, and with it, almost certainly the end of the Norv Turner era. The Chargers dropped four games behind AFC West leader Denver, which swept the season series against San Diego. In the wild-card race, the Chargers trail Indianapolis by three games and Pittsburgh and Cincinnati by two games.
Baltimore increased its lead to three games over Pittsburgh, which lost to Cleveland, and Cincinnati, which beat Oakland. The Ravens won their fourth straight and for the eighth time in nine games.
San Diego punted on both of its OT possessions. The second punt, a 63-yarder by Mike Scifres, pinned the Ravens at their 11 with 4:56 to go.
On third-and-10 from the Chargers 47, Smith came back and went over Jammer's tight coverage to make a nice catch of a 31-yard pass from Flacco to the Chargers 16. Flacco twice took a knee to set up the winning kick.
San Diego had gone ahead 13-3 on Nick Novak's 30-yard field goal with 7:51 to go in regulation.
This was the third time the Chargers blew a lead of double digits in the second half. They also came from ahead to lose at New Orleans and in an epic Monday night game here against Denver, when they blew a 24-0 halftime lead and lost 35-24.
Philip Rivers was sacked six times, twice by Arthur Jones. Rivers was turnover-free for just the third time in 11 games. He came in with 14 interceptions and four lost fumbles.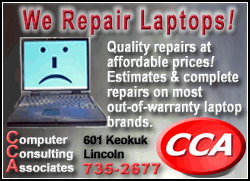 Rivers threw a 21-yard TD pass to Malcom Floyd and Novak kicked a 43-yard field goal to give the Chargers a 10-0 lead in the second quarter.

The Ravens struggled offensively until the opening drive of the second half. Flacco threw a short pass to Smith, who made two Chargers miss, then cut inside and deked another defender before being tackled at the Chargers 27 for a 54-yard gain.

The Ravens had to settle for Tucker's 43-yard field goal.

Flacco was sacked five times, twice by Antwan Barnes.

NOTES: Chargers S Eric Weddle sustained a concussion when he was hit by Anquan Boldin on the fourth-and-29 play. Chargers S Atari Bigby and LB Donald Butler both left with groin injuries in the second quarter. ... Ravens TE Ed Dickson sprained a knee. ... The Ravens were 8 of 13 on third-down conversions in the second half and overtime, and 12 of 24 for the game. The Chargers were 3 of 15 on third-down conversions for the game.

___

Online: http://pro32.ap.org/poll and http://twitter.com/AP_NFL

[Associated Press; By BERNIE WILSON]

Copyright 2012 The Associated Press. All rights reserved. This material may not be published, broadcast, rewritten or redistributed.