ISU Saturday basketball
Redbirds fall 72-69 to Northwestern in OT

Send a link to a friend
[November 26, 2012] SOUTH PADRE ISLAND, Texas -- Tyler Brown scored a career-high 36 points, including a key 3-pointer to help send the game to overtime, but Illinois State ultimately suffered its first loss of the season, dropping the South Padre Island Invitational title game to Northwestern 72-69 Saturday night at the South Padre Island Convention Centre.
The Redbirds (5-1) were held to 42.1 percent shooting, while Northwestern (6-0) was limited to 33.9 percent. However, ISU committed 20 turnovers, compared with the Wildcats' 18, and the Redbirds made 10 of 20 free throws (50 percent), compared with Northwestern's 23-for-27 (85.2 percent) free throw shooting performance.

Three Wildcats reached double figures, and Jared Swopshire recorded a double-double with 15 points and 10 rebounds. ISU's Jackie Carmichael also earned a double-double, with 13 points and 12 rebounds. Brown's 36 points are the most scored by a Redbird in a single game since Tarise Bryson scored 41 against Central Michigan on Dec. 3, 2000.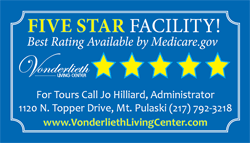 The first half of Saturday's game proved to be a defensive battle for both teams, as the Redbirds were held to a season-low 26 points and 33.3 percent field goal shooting. However, ISU still took a 26-23 lead into the locker room, as the Redbirds limited Northwestern to 24.1 percent shooting. Illinois State also teamed up for six first-half steals and five blocked shots, which resulted in 10 first-half Wildcat turnovers. ISU also made 5 of 12 first-half 3-pointers, including two from Brown, who led all scorers in the opening period with nine points.
The Redbirds opened the second half on a 7-0 run, but Northwestern answered with a 5-0 run. The rest of the second half remained close, with the Wildcats taking a 48-45 lead with 2:41 remaining on a layup by Reggie Hearn. But Carmichael responded with a dunk to pull within one. Hearn answered with a 3, and Carmichael again scored two points with a layup.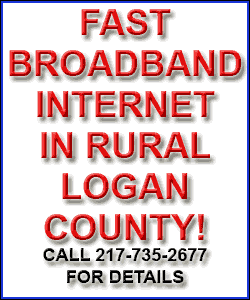 Swopshire proceeded to hit two free throws to give Northwestern a 53-49 advantage with 53 seconds left, but Brown answered with a 3 to pull within one. A jumper by Drew Crawford increased the Wildcat lead to 55-52 with 25 seconds remaining, before Brown again scored a 3 with 10 seconds to play, tying the game 55-55. Illinois State's defense proceeded to hold, sending the game to overtime.
In the extra period, Northwestern jumped ahead early with a 3 by Dave Sobolewski, and the Wildcats maintained their advantage until the end. Brown attempted to keep ISU in the game, scoring 12 of ISU's 14 points in overtime. He hit two 3-pointers with under 15 seconds remaining, with his last trey pulling the Redbirds within 71-69. However, Crawford netted one free throw with four seconds remaining, and Brown could not get a last-second, half-court shot off, which would have potentially tied the game. Northwestern held on to win the game and the 2012 South Padre Island Invitational.
Illinois State will head back to Normal for a week of practice, before the Redbirds resume nonconference play against No. 2 Louisville on Dec. 1.
[Text from news release received from Illinois State University]