Iguodala was coming off a 29-point effort against Golden State. Faried had 14 points and 12 rebounds for Denver, winners of four straight.
Ty Lawson had 17 points and six assists for the Nuggets who are 4-1 at home.
Reserve Brian Roberts led New Orleans with 17 points. Ryan Anderson added 16, but was held scoreless in the second half.
The Hornets have lost seven straight.
The Hornets avoided their most lopsided loss of the year. New Orleans had lost by 22 to the New York Knicks.
Denver blew the game open in the third quarter. Making 11 of 18 shots, the Nuggets outscored New Orleans 32-20.
Lawson had 11 points in the quarter, and made three consecutive shots, the last a 19-footer off a pass from Kosta Koufos with 3:50 left to boost the Nuggets lead to 78-50.
Roberts scored six points in the last 3:47 to get the Hornets to 83-61 at the end of the quarter.
Denver turned the game over to its substitutes early in the fourth quarter. Only Koufos was on the floor at the finish.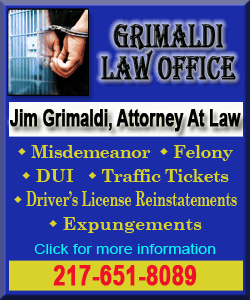 New Orleans made the most of it. Roberts hit a wide open shot from the wing, closing the gap to 94-75 with 4:43 left. Corey Brewer and Evan Fournier hit jumpers to get the lead back to 98-76.
New Orleans' Jason Smith's basket tied the game at 26 early in the second quarter, the last time the Hornets trailed or led. It was a quarter of 10-0 runs. Andre Miller put the Nuggets up 38-28 with a pair of free throws, but Robin Lopez's dunk ended a 10-0 rally to cut the deficit 40-38.
The Nuggets started to pulling away and held a 51-41 edge at the break. They continued to roll into the third quarter when Faried started the second half with a jam off a steal.
NOTES: Olympian Missy Franklin was awarded the game ball before the tip. .. There was no update on the progress of Hornets center/forward Anthony Davis (left ankle). ... Colorado State alum Smith played after being poked in the eye in the team's loss to Phoenix. ... Smith a Kersey, Colo., native was relieved to have only a dozen requests for tickets from the town of 2,229. "Much different from the first time through when the whole town seemed to be here." ... Denver was without forward Wilson Chandler (left hip) for the sixth straight game. ... Iguodala used both hands to drop a dunk a minute after clanging a one-handed slam.
Copyright 2012 The Associated Press. All rights reserved. This material may not be published, broadcast, rewritten or redistributed.