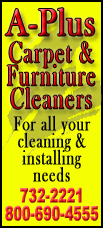 The early season doldrums continued Sunday for USC in a 66-60 loss to No. 25 San Diego State.

The Trojans (3-3) had won 10 of 12 games all time against the Aztecs, but San Diego State notched its second straight against USC. Sunday's win also was the Aztecs' first victory in seven attempts at the Galen Center, and San Diego State has now defeated its last 10 Pac 12 opponents.

USC shot only 33 percent (22-66) including 29.4 percent behind the arc (5-17). The Trojans also missed 9 of 20 free throws.

"We've got to start converting and shooting the ball better," USC coach Kevin O'Neill said. "I liked our shot selection. We rebounded our tails off and fought hard. We have to keep being aggressive and shooting."

USC outrebounded the Aztecs 43-36.

The Trojans fell behind by 19 points in the first half, but rallied to cut San Diego State's lead to a 35-23 deficit by halftime.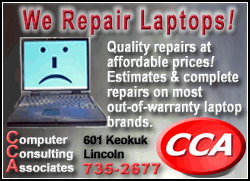 "When you put yourself that deep in the hole, you've got to come back harder," said Trojans guard Jio Fontan, who scored 9 points on 3-of-12 shooting. "I have to play better. I've had a rough couple of games."
James Rahon and Jamaal Franklin had 17 points apiece to lead the Aztecs to their fourth consecutive win.
Rahon was 6 for 7 from the field, making all three of his 3-point attempts.
"Anytime you win a road game it's great, especially at the Galen Center against a Pac 12 team," Rahon said. "We continued to battle and stay focused."
Xavier Thames scored 14 points and JJ O'Brien added 12 for San Diego State. Skylar Spencer also pulled down 11 rebounds for the Aztecs.
Eric Wise led USC with 14 points, and Dewayne Dedmon grabbed 10 rebounds.
The Trojans opened the second half with an 18-4 run to take a 41-39 lead on a basket by Eric Wise with 13:28 to play. The game remained tight until San Diego State grabbed control at the end.
"Unfortunately, we didn't come out and shoot the ball early," O'Neill said. "We got better as the game went on. We had our chances. We got the lead twice in the second half. But you can't shoot 11 of 20 from the line and you can't be immature. We gave in to things at the end and that hurt us."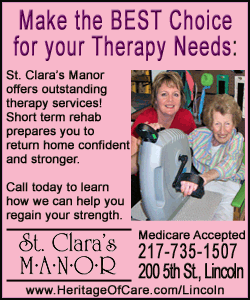 USC was assessed two technical fouls in the final two minutes. Thames and Franklin made 5 of 6 free throws and Rahon had a clutch 3-pointer to extend the Aztecs' lead to 64-57 with 1:02 to play.
"The (late technical) was a big play," O'Neill said. "It was immature on (Omar Oraby's) part. The immaturity of the emotional stuff, you can't overcome that against a good team. That's not acceptable."
USC has eight days off before it travels to play Nebraska and New Mexico.
San Diego State has won 25 in a row against California teams over the past 3 years -- the longest active streak in the country.
"I thought we did a great job on the road in this environment," San Diego State coach Steve Fisher said. "We are going to enjoy this one and get ready for UCLA on Monday morning."
The Aztecs held USC to three baskets over the final 5:26 of the game.
"Out of the gate we were sensational with our defense," Fisher said. "Our defense created offensive opportunities. We knew the game wasn't going to end how it started with how big of a lead we had. We were somewhat fortunate to get out of here with a victory."
San Diego State got off to a fast start. Thames' 3-pointer made it 12-2 with 14:36 to go in the first half.
The Trojans missed nine of their first 10 shots and committed four turnovers in the first 8 minutes.
Rahon nailed a 3-pointer and followed with two more baskets to increase San Diego State's lead to 27-8 with 7:16 left in the first half.
Ari Stewart hit a 3-pointer down the stretch to help USC close to 35-23 at the break.
The Aztecs were without second-leading scorer Chase Tapley, who is sidelined with a strained patella tendon. He is expected to return Saturday when SanDiego State plays at No. 11 UCLA.
Copyright 2012 The Associated Press. All rights reserved. This material may not be published, broadcast, rewritten or redistributed.