Devin Hester left the game with a concussion. Matt Forte and Charles Tillman exited with ankle injuries, and if that weren't enough, the Bears also lost both starting guards.
That certainly tempered the good feelings for the Bears on a day that Cutler threw for 188 yards and a touchdown to lead the Bears.
Tied with Green Bay for the NFC North lead and just a game ahead of Minnesota (6-5) coming in, the Bears (8-3) grabbed a 25-3 halftime lead thanks to Cutler's pinpoint passing. The defense held Adrian Peterson in check early on, although he finished with 108 yards rushing.
Chicago also came away with three more takeaways to increase its total from a league-leading 30 entering the game.
"It was a game we had to have," coach Lovie Smith said. "Again, a division home game you have to stand up for it."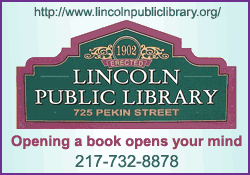 The rather easy win came after back-to-back losses to Houston and San Francisco, but it also came with a heavy price.
The Bears lost Hester, a receiver and record-setting return specialist, early to a concussion. And that was just the start.
Forte, their top running back, hobbled to the tunnel midway through the third quarter with an ankle injury. Coach Lovie Smith said Tillman, their star cornerback, also hurt his ankle.
Besides those three, the Bears lost both guards in the third quarter to knee sprains, with Lance Louis and Chris Spencer going down. Louis' injury on a blindside hit by Jared Allen as Antoine Winfield returned an interception forced Chicago to go with Gabe Carimi, who lost the right tackle job to Jonathan Scott.
Spencer, meanwhile, was in the lineup after Chilo Rachal left the team.
Hopes the Bears had for developing continuity on the line appear to be out of the question in the short term.
"I don't think it's possible now," Cutler said. "With all the moving parts we have and Lance going down, you're not going to have that. We're going to have to roll with the guys we have and see what we have, lean on our defense as we have before, run the ball well. Be efficient through the air. See how far we go."
As for Cutler, he looked sharp after missing Monday's blowout loss at San Francisco.
Back after being knocked out of the Texans game on a helmet-to-helmet hit by Tim Dobbins, he got off to a scorching start and completed 23 of 31 passes with an interception to go with his TD.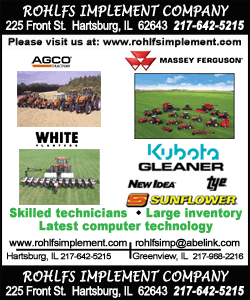 "I felt good," Cutler said. "It was a matter of going through the motions, talking to the doctors. I had a good week of practice, a shorter week with the Monday game and Thanksgiving."
Brandon Marshall caught 12 passes for 92 yards and became the first Bears receiver since Marty Booker in 2002 to go over 1,000 yards. He now has 1,017 yards this season, his sixth straight with 1,000 or more.
"In the third quarter, I leaned over to Jay and said, `That catch puts me at 1,000 yards for six seasons in a row.' And he looked at me and said, `You're disgusting,'" Marshall, the Bears' big offseason acquisition, said, laughing.
He added he knew he was closing in because followers on Twitter had mentioned it.
On defense, Henry Melton set the tone by sacking Christian Ponder on the first play from scrimmage. Nick Roach set up the first touchdown by knocking the ball out of Peterson's hands. Chris Conte set another TD with a 35-yard interception return, and Julius Peppers blocked a field goal.
Peterson, the league's leading rusher, tied Robert Smith's club record with a 100-yard performance for the fifth straight game even though he managed just 25 in the first half. He also lost two fumbles and had to catch a cab to the stadium and arrived about 90 minutes before kickoff, according to reports.
Ponder wasn't much help, going 22 of 43 with 159 yards and a touchdown along with an interception. His favorite target, Percy Harvin, sat out his second straight game with a sprained left ankle, and the Vikings lost for the third time in four games.
"We knew what we were getting into," Peterson said. "They wanted to make a statement. I thought it was more so what we did, giving the ball away, not making routine plays. Can't wait to see them again."

He won't have to wait long, with the Bears visiting Minnesota on Dec. 9.

Cutler completed 15 of 17 passes for 117 yards in the first half, and the Bears jumped out a big lead.

NOTES: Vikings coach Leslie Frazier said he and Peterson were going to have a talk about punctuality after Sunday's delayed arrival. "There is something that Adrian and I need to talk about regarding getting to the stadium," he said. ... Allen thought his hit on Louis after Winfield's interception was a clean one. "I turned around, he was running to make a tackle and I threw myself into him to make a block. My condolences to him and his family. I never, ever, try and intentionally hurt anybody."

___

Online: http://pro32.ap.org/poll and http://twitter.com/AP_NFL

[Associated Press; By ANDREW SELIGMAN]

Copyright 2012 The Associated Press. All rights reserved. This material may not be published, broadcast, rewritten or redistributed.