For the Lincoln Railers, the bounce went their way at the end of a thrilling 31-29 victory over the Morton Potters, giving Lincoln their first victory of the season and sending Railer Nation off to celebrate with a win under their belts. Of course, after today's meals, there may not be any room under those same belts.

The Red and Green contingent at Roy S. Anderson Gymnasium held their collective breath as Morton's Cory Dullard fired off a potential game-winner from the right corner that missed off the back of the rim. Teammate Ben Miller gave the Potters one final chance, but his tip try bounced off the rim and the horn sounded, putting Lincoln in the win column. It was good to get a win, especially a close win.

However, Lincoln coach Neil Alexander carried some disappointment after the game. "It never should have come down to that," Alexander said. "We've got to do a better job of closing out there in the fourth quarter."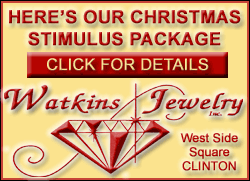 On Wednesday night, offense certainly was at a premium. Of the combined eight quarters of action, the teams only scored double figures twice.
The first concern for Lincoln was foul trouble, as senior Will Podbelsek picked up two within the first 1:15 of the game, forcing Alexander to dip into his bench early.
The Railers did get on the board first with Max Cook's 3-pointer. After Morton's Nick Taylor answered, it seemed to be a while before another score. Lincoln's only other first-quarter points came from a Gavin Block drive and layup where he was fouled. The subsequent free throw completed the old-fashioned three-point play and put Lincoln up 6-3. The scoring stalled at that point until the final seconds of the period, when Cory Dullard tossed up a 3 just before the buzzer sounded. The ball hit the rim, bounced high off the backboard, off the rim again and finally through to knot the game through one. Luckily, that bounce did not repeat itself at the end of the game.

The early foul trouble by Podbelsek resulted in some extended playing time for junior Tyler Horchem, who was instrumental in the next portion of the Lincoln run. After missing a 3 early in the second quarter, Horchem did a nice job of keeping active, cutting down the lane and getting a layup after a nice pass from Cook, trapped on the baseline. After the first of Edward Bowlby's 3s stretched the lead to 14-8, Horchem came up with the play that certainly seemed to enliven his teammates and the crowd.
The junior made a steal and, as he went to recover it, tipped it up in the air and ahead, tracking it down and laying it in.
"Tyler understands athletics, basketball," Alexander praised. "Most would have tried to dribble, but most guys look for it down low, not up high where he tipped it."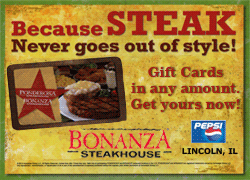 Gavin Block ended a 10-2 Railer run after another nice assist from Cook, who attracted the Potter
defense thanks to a shot fake. A late score form Morton brought the halftime score to 16-10.

Dullard brought Morton closer with another 3 to begin the third quarter, but it was back to the long-range doings of Bowlby. The 6-foot-3 junior connected on two more 3s to push the advantage to nine at 22-13. As for scoring, that was it for the third quarter. Nine points combined on three made 3s.

This would probably be a good time to mention some of the tough defense played by the Railers. The trapping defense employed by Lincoln worked, at times, to perfection. When Morton players found an opening in the corner, traps from Block and Cook or Adam Conrady and Horchem forced one turnover after another. Through much of the game, Morton had more turnovers than points. I'm not a coach, but I'd say that's not usually good.

Lincoln started the fourth quarter by doing what we've gotten used to seeing over the years: scoring off an inbounds play. The Railers (1-1) had possession to start the fourth, and a nice back-door cut from Podbelsek resulted in an easy score, pushing the lead to the largest of the night at 11.
It certainly felt as though Lincoln was in command. In fact, a certain radio announcer, who shall remain nameless, but you're reading his article right now, might have hinted at how the Railers seemed to have the game in hand, based on what Morton (0-2) had done to that point. Oops!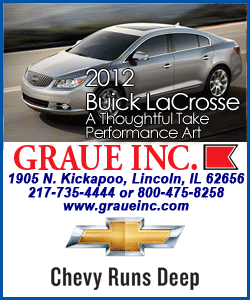 The Potters hit two straight 3s to cut their deficit to five. However, the young Railers showed some toughness by not letting the run make them back down. A 3 from Podbelsek and basket from Block pushed the lead back to 10 at 29-19 with 3:15 to go. Morton was able to capitalize on two trips to the free-throw line, making all four to cut the game to 29-23.
It was free throws once again that proved to be a troublesome part of the game for Lincoln. After going just 7 of 15 on Monday night, it was even worse as Alexander's squad missed twice as many as they made, going 4 of 12.
"I thought this team could shoot free throws," Alexander explained. "I thought maybe 75 or 80 percent. But, I can't fix it, I can't shoot it for them."
Morton saw their opening to send Lincoln to the line and, in the end, it almost worked.

Up by six, Block made one of two to put Lincoln up 30-23. A 3-pointer squeezed the lead down to four and, after Joey Olden missed the front end of a one-and-one with 38 seconds remaining, Morton hit again from behind the arc to find themselves down just one at 30-29. Ten seconds later, Olden was back at the line, this time making the first but missing the all-important second toss.
As Morton positioned for a final shot, the rebound and about the half the players on the court hit the floor. When the scrum was untangled, it was Morton possession with 3.1 seconds to go. Morton was able to get two good looks, one on Dullard's 3 and the other on Miller's tip, but in the end, the Railers held on.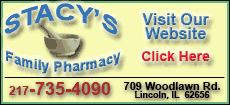 A win is a win. "That's about all you can say about it," Alexander said of this 499th win at Lincoln.
It was another night of balance from the Railers, with Block and Bowlby scoring nine each. Podbelsek added five, with Horchem contributing four, Cook scoring three, and Olden hit 1 of 3 from the line.

The other games on Wednesday night saw Seton Academy defeat Danville 84-60, while Cahokia, who jumped out to a 30-0 lead, cruised past Centennial 77-56.

Lincoln is back at it Friday night as they take on a very athletic and talented Seton Academy team.
Last year's tournament champions are not quite as polished as last year, but this certainly is not a team to take lightly. As methodical and deliberate as Morton was, the Sting will be just as determined to run the court. It may resemble a track meet more than a basketball game.

Hope everyone out there has a very happy Thanksgiving! I truly hope you get the opportunity to spend it with those who are important to you. If you can't, pick up the phone and let them know that they are important to you. Don't rely on email and texting. You'd be surprised how much the voice of an actual person can lift the spirits of those in need of it.
See you Friday night at Roy S. Anderson.
___

LINCOLN (31)

Block 3 3-5 9, Bowlby 3 0-0 9, Podbelsek 2 0-0 5, Horchem 2 0-1 4, Cook 1 0-2 3, Olden 0 1-3 1, Krusz 0 0-0 0, Dunovsky 0 0-1 0, Conrady 0 0-0 0. Team 11 4-12 31.
3-point field goals 5 (Bowlby 3, Podbelsek,
Cook).

MORTON (29)

Dullard 6, Liddle 5, Taylor 5, Starkey 3, Morsch 3, Waibel 3, Fuecht 2, Miller 2. Team 8 6-6 29.
3-point field goals 7 (Dullard 2, Liddle, Starkey, Taylor, Waibel, Morsch).

Scoring by quarters:

LCHS -- 6-10-6-9 31
Morton -- 6-4-3-16 29
[By JEFF BENJAMIN]
Railer-related information: www.railerbasketball.com
Jeff Benjamin's Railer basketball articles