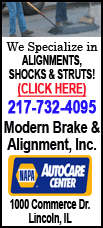 So, how does a young, inexperienced team respond? Very well, I'd say.

On Saturday evening, Lincoln fought off Champaign Centennial 53-48. That game followed a heart-stopping triple-overtime match against Danville to start the Saturday session, one the Railers pulled out 53-52. With the two wins on Saturday, Lincoln finished the tournament in second place with a record of 4-1, losing only to tournament champion Cahokia.

"I'm really proud off how these guys worked this week," coach Neil Alexander praised, "especially with all the adjustments that had to be made because of Joey. Now we just have to build on it."

The evening contest was a battle for second place with the Chargers, and it seemed the Railers tried to take a page from Cahokia. Earlier in the week, the Comanches jumped on top of Centennial 30-0 to start their contest. Lincoln didn't duplicate that but shot 75 percent in the first quarter to lead 23-10 after one. Lincoln used four straight 3-pointers to go on an 18-4 run to start the contest.
After Will Podbelsek connected on a pair of free throws to start the second to give Lincoln their largest lead of the night at 15, Centennial calmed down and started to show why they will be one of the tougher teams in the Big 12. An 8-2 run cut the Railer lead to nine at 27-18, but the Railers continued to answer as Podbelsek drove the baseline, making a bounce pass from an almost impossible angle to Gavin Block in the corner, who connected for his first 3 of the night.
Lincoln enjoyed a nine-point lead at the half, but Centennial coach Tim Lavin found the right mix and Centennial continued to climb closer, getting back to within two by the end of the third quarter at 38-36. Helping the cause for Centennial was the lack of Lincoln offense in the period, with the Railers scoring only one basket and two free throws in the third.
Podbelsek, who led the way with 15 points, came up big again, as he started the Lincoln scoring with a 3-pointer. After Centennial answered from long range, the Railers went on the run that would ultimately decide the game. Edward Bowlby, Lincoln's most consistent player during the week, hit a high-arcing 3 to start a 9-2 run. The junior had six of his 13 points in the fourth quarter. With Lincoln up 53-44, the Chargers were able to score a couple of easy baskets, but it was well after the game had been decided, and the Railers came away with the five-point victory.
Aside from the combined 28 points from Podbelsek and Bowlby, Lincoln got nine points each from Block and Max Cook. Tyler Horchem added five while Austin Krusz scored two.
As for the early game on Saturday, coach Alexander has always said, "The team that wins the 10 o'clock game on a Saturday is the team that wants it more."
Now, that may be true, but it certainly took long enough to find out who that team was.
Bowlby's lay-in off the glass with 17 seconds left in the third extra session gave Lincoln a 53-52 heart-stopper over Danville. Although that was the game-winner, the biggest shot of the morning came from Cook, who hit a 3 from well into NBA range, from the top of the key, as the horn sounded at the end of the first overtime to tie the game at 48 and send us into more free basketball. Neither team scored in the second overtime, as Danville won the tip and attempted to hold the ball but could not get on top.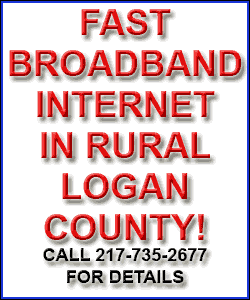 Danville's Denzel Smith hit one of two free throws with 39 seconds left to take the 52-51 lead over the Railers and, after Bowlby put Lincoln back on top, Danville was able to fire off a 3 that bounced high, allowing the bigs under the basket to get one final tip try. Shades of the Morton game, the Railers survived.
The contest was initially sent into overtime as Block scored on a layup with 45 seconds left.
Of course, both coaches may have told you that it should have never gotten that far.
Up 14-13 early in the second, the Railers went on a 12-3 spurt, the first eight coming from Cook. Everything that gone right up to that point for Railers, flipped and started going wrong. Whether it was inside or outside, the Vikings could do no wrong. Finally, at the 4:18 mark of the third quarter, a basket from Bowlby ended a 15-0 run from Danville as the Railers cut the game to 31-28.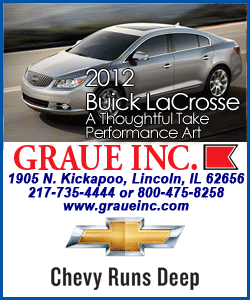 An early score from Danville to start the fourth pushed their advantage to 39-31. After Block sank a pair of free throws, Horchem came up big again as he converted a four-point play at the 5:14 mark to pull the Railers to within two. Lincoln was able to grab the lead back at 43-42 with 2:07 to go in regulation as Bowlby hit the second of two straight 3s. Marcus Merriweather's 3 put Danville back on top, setting the excitement to come over the rest of regulation and three extra sessions.
The Saturday morning contest was the first without Olden, and coach Alexander noted his absence was felt.
"We certainly struggled without Joey out there. Both offensively and defensively, he's such a big part of our team." Alexander said. "But, now, we just have look at our rotations and wait for him to get back."
In the first game, the Railers were led by a trio in double figures as Cook finished with 15, Bowlby had 13, and Block added 12. Horchem scored eight, with Podbelsek adding three and Adam Conrady getting his first two of the year.
Whew! Now things can get back to normal as the Railers are back in action on Friday night, when they travel down to Taylorville to open the CS8 season. It is a Tornado squad that is playing well to start the season and is hoping their conference losing streak of 80-plus games will end this year. The Railers certainly do not want to be the team to end the streak. A good turnout by the Railer Nation would be appreciated down in Christian County this Friday.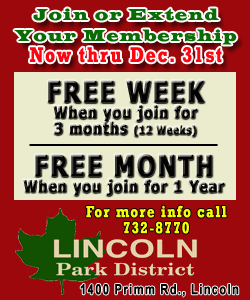 The final standings for the tournament look this way: Cahokia 5-0, Lincoln 4-1, Centennial 3-2, Seton Academy 2-3, Danville 1-4 and Morton 0-5. The all-tournament team had only one Railer, Max Cook. The champions, Cahokia, had three representatives (Darius Austin, Keenan Minor, and Carleton Rivers), with two from Seton Academy (Kamal Shasi and Mark Weems), along with one each from Danville (Denzel Smith), and Centennial (Mark Finke). Finke was the attention-getter of Illinois coach John Groce, who was in attendance Saturday night.
___
LINCOLN (53)
Cook 6 0-0 15, Bowlby 5 0-0 13, Block 3 6-7 12, Horchem 2 3-3 8, Podbelsek 1 0-0 3, Conrady 1 0-0 2, Dunovksy 0 0-0 0, Krusz 0 0-0 0. Team 18 9-10 53.
3-point field goals 8 (Cook 3, Bowlby 3, Podbelsek, Horchem).
DANVILLE (52)
Smith 13, Merriweather 13, Butler 8, Hutcherson 5, Carter 5, Williams 3, McGuire 3, Watson 2. Team 20 4-8 52.
3-point field goals 8 (Merriweather 3, Butler 2, Williams, Smith, McGuire).
Scoring by quarters:
LCHS 12-14-5-14-6-0-2 53
DHS 11-12-14-8-6-0-1 52
___
LINCOLN (53)
Podbelsek 5 2-2 15, Bowlby 4 3-4 13, Cook 4 0-1 9, Block 3 2-2 9, Horchem 2 0-0 5, Krusz 1 0-0 2, Dunovsky 0 0-0 0. TEAM 19 7-9 53. 3-point field goals 8 (Podbelsek 3, Bowlby 2, Cook, Horchem, Block).
CENTENNIAL (48)
Finke 7 0-2 14, Wright 5 1-1 11, McCray 3 4-4 11, Byrd 3 0-0 8, Vaughn 1 2-2 4. TEAM 19 7-9 48. 3-pont field goals 3 (Byrd 2, McCray).
Scoring by quarters:
LCHS 23-11-4-15 53
CCHS 10-15-11-12 48
[By JEFF BENJAMIN]
Railer-related information: www.railerbasketball.com