Plans are currently being developed to continue the tradition of made-to-order salads, sandwiches, soups, entrees and desserts along with a variety of new menu and catering items.

In addition to The Vintage Fare reopening next week, the new owners plan to start offering events, both public and private, and catering services to the community in Logan and surrounding counties.

The current owners are the children of Melvin L. and Joyce A. Kinzie, and are pleased that the Formans' vision is to bring back the days of dinner theater, elegant dinner dances, music and entertainment events, weddings, class reunions, business meetings, and private events for groups up to 200 people at The Maple Club.

With a background in event planning, Kim Forman has an award-winning reputation in the central Illinois area, including Entrepreneur of the Year and a Local Legacy Award from the Library of Congress.

Tim Forman is owner of Forman Law Office in downtown Lincoln.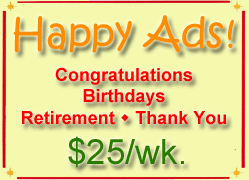 Cathy Tiffany, who has operated the business since the death of Joyce A. Kinzie in 2010, will continue to work with the Formans to transition both operations until the grand openings, estimated to occur within the next few months.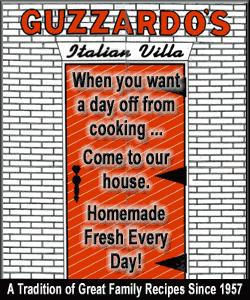 The following is a list of events already scheduled for the coming month:
Dec. 5 -- Jazz it up! Join the new owners for "Jazz Hang," a tribute to Rachel Lee and Maryann Schlipf. Enjoy true Sicilian lasagna while listening to jazz musicians from all over central Illinois, Chicago and St. Louis, with featured artists such as Dave Hoffman (formerly with the Ray Charles Band), Bob "Doctor Bob" McEntyre and Tom Becker.

Dec. 15 -- Breakfast with Santa, sponsored by Logan County Bank. Visit Santa, enjoy brunch and listen to seasonal music. Only $10 for a family of four.

Dec. 31 -- New Year' Eve Maple Club style. Listen to featured musicians while you are served a scrumptious, one-of-a-kind New Year's Eve dinner, followed by an evening of dancing with the Debbie Ross Band.
Anyone interested in booking events at The Maple Club or obtaining tickets for these events can go to the new business location, 120 S. McLean (next to the post office), or contact Kim Forman at 217-415-7699 or kmf@tformanlaw.net.
[Text from file received from Cathy Tiffany]