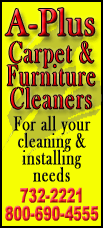 ConAgra says the acquisition will strengthen its overall position in the North American packaged food business. ConAgra brands include Chef Boyardee, Egg Beaters, Peter Pan and Reddi-wip.
ConAgra Foods Inc. said Tuesday that it will pay Ralcorp Holdings Inc. stockholders $90 per share, a 28 percent premium to its Monday closing price. Ralcorp's stock jumped 26.5 percent in premarket trading.
The combined company will have total sales of about $18 billion annually.
The companies value the transaction at about $6.8 billion when debt is included.
The deal is expected to close by March 31, 2013 and needs Ralcorp shareholder approval.