Lai spokesman Mark Simon said Tuesday he expected the Taiwan dollars 17.5 billion ($601 million) deal to be signed late in the day in Macau. It involves the sale of the Taiwanese editions of Apple Daily and Next magazine, as well as Next TV to businessman Tsai Eng-meng, banking scion Jeffrey Koo Jr., and Formosa Plastics Group president Wang Wen-yuan.
The deal still requires approval by Taiwan regulators.
About 100 protesters gathered outside the Cabinet offices to protest the sale, focusing their attention on Tsai, who made a fortune selling rice crackers on the Chinese mainland, and whose China Times newspaper is a strong supporter of Chinese policies.
Taiwan Reporters Association head Chen Siao-yi said Tsai's participation in the deal would have a chilling impact on Taiwanese democracy and press freedoms.
"China is having more and more control over Taiwan's politics and economy," she said. "Now they want public opinion too, because it is the missing piece of their puzzle."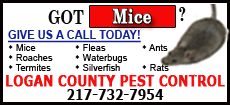 Since coming to power 4 1/2 years ago, Taiwanese President Ma Ying-jeou has made better relations with China the centerpiece of his administration, taking a series of bold steps to link the island's high-tech economy ever closer to China's lucrative markets. The sides split after a civil war in 1949, and though China insists it will ultimately bring Taiwan under its control, Ma has promised that any change in its de facto independence will not occur on his watch.
Reacting to Tuesday's demonstration, the Taiwanese government said that regulatory agencies would handle the Next Media case according to the law. But it also said it would be "inappropriate for the government to intervene or interfere because of a certain party's political stance."
In a preliminary look at the deal, Taiwan's Financial Supervisory Commission raised serious questions about the propriety of Koo's participation because of his family's controlling interest in China Trust Financial Holdings, one of the island's most powerful banks. It suggested that financial institutions should not be involved in media ownership.
Earlier this year the National Communications Commission, the government's media watchdog, approved Tsai's purchase of Taiwan's second largest cable TV provider, but made the deal contingent on his selling his cable TV news station and other cable TV outlets. Tsai has since reneged on the promise and the case is in the courts.