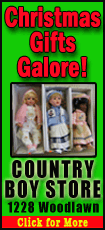 Though the center-right coalition government has enough votes to pass the package Tuesday, the debate is likely to be heated as lawmakers argue over what is the best way out of the country's debt crisis. Opposition parties, trade unions and business leaders complain the budget doesn't do enough to revive an economy that's headed into a third straight year of recession.
The deficit-reduction measures will cost most workers and pensioners the equivalent of at least a month's income next year.
If the government's remedy fails to get the bailed-out country back on its feet, Portugal's financial crisis will likely be compounded by a political one.