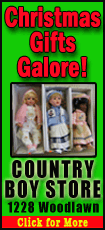 The company said the dividend will be payable Dec. 18 to shareholders of record on Dec. 10. Chairman Sheldon Adelson said returning capital to shareholders is a priority for the company.
The casino operator is the latest company to move up its quarterly payout or issue a special end-of-year payment to protect investors from potentially having to pay higher taxes on dividend income starting in January.
Many companies are reviewing their dividend policies now that it appears investors could soon pay higher taxes. Since 2003, investors have paid a maximum 15 percent on dividend income. But that historically low rate will expire in January unless Congress and President Barack Obama reach a compromise on taxes and government spending. As it stands, dividends will be taxed as ordinary income in 2013, the same as wages, so rates will go up depending on which income bracket a taxpayer is in. For the highest earners, the dividend rate would jump to 43.4 percent.
Las Vegas Sands runs casinos in Las Vegas, Pennsylvania, Singapore and Macau. The company had 823.4 million shares on the market as of Nov. 1.