THE SPARK: "Guardians" made $32.6 million in U.S. and Canada over the five-day Thanksgiving Day weekend, far below analysts' expectations, causing several to cut their profit estimates for the year and raising concerns about the studio's future film slate.
Analysts said the opening was one of the worst since the company went public in 2004. Several are expecting the company to take a write-down on the movie in the current quarter. Most believe the film will not make it to their final target of around $150 million domestically.
THE BIG PICTURE: DreamWorks Animation makes and releases two or three big-budget computer animated movies per year and competes in the family entertainment sphere with the likes of Disney's Pixar, Fox's Blue Sky Studios and Universal's Illumination Entertainment.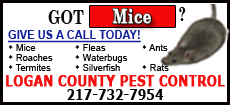 Its financial health is dependent largely on the success of those movies at the box office, since ticket sales are an indication of the films' long-term value including through DVD and Blu-ray disc sales, TV rights, and merchandising.
THE ANALYSIS: Caris & Co. analyst David Miller downgraded DreamWorks Animation to "Below Average" from "Average" and cut his estimate for earnings per share in fiscal 2013 to 90 cents from $1.15. He slashed his price target on shares to $15 from $20.