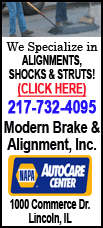 Any closure would be a blow to the Italian government, which has been working to keep the Ilva steel plant operating while addressing health concerns amid reports of an elevated incidence of cancer in the area.
Premier Mario Monti has called a meeting with company executives on Thursday to discuss the situation.
The Ilva steel plant said in a statement that the seizure was contrary to government authorization to continue operations while it addresses health and environmental concerns. Ilva said the move would make it impossible to sell its products, leading to the `'immediate and unavoidable" closure of the plant in Taranto and related facilities.
Along with the seizures of thousands of steel sheets and coils at Taranto port, police also arrested seven people, including company officials, on suspicion of bribing officials to play down health concerns.