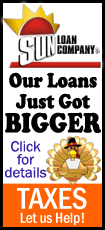 The Commodity Futures Trading Commission said in a complaint filed Monday that Intrade and its operator, Trade Exchange Network Limited, sold investment contracts that technically are options. Options must be traded on approved, regulated exchanges.
The CFTC says Intrade illegally solicited retail customers to buy the contracts. It says Intrade and TEN falsely claimed that the contracts were not being sold to retail customers.
Regulators want the companies, which are based in Ireland, to pay fines and return profits that were obtained illegally.
Intrade is known for allowing customers to bet on the outcomes of presidential elections, sports and other high-profile events.