Walter will take over at a critical time for the SEC, which is finalizing new rules in response to the 2008 crisis. She can serve through 2013 without Senate approval because she's already been confirmed to the commission.
Obama will need to nominate a permanent successor before Walter's term ends in December 2013. News reports have suggested that Mary John Miller, a top Treasury Department official, might be a potential candidate.
Walter, 62, a Democrat, was appointed to the SEC in 2008 by President George W. Bush. Earlier, she was a senior official at the Financial Industry Regulatory Authority, the securities industry's self-policing organization. She served under Schapiro at FINRA, who led that group before becoming SEC chairman in January 2009.
"I'm confident that Elisse's years of experience will serve her well in her new position," Obama said in a statement.
Walter is likely to follow the path Schapiro established at the SEC, experts suggested.
At FINRA, Walter was Schapiro's "right-hand person," said James Cox, a Duke University law professor and expert on securities law. And as an SEC commissioner, Walter consistently voted with Schapiro on rule makings and other initiatives.
Cox said he wasn't surprised that both of Obama's choices to lead the SEC have come from an industry self-regulatory organization.
The Obama administration "is not an eager regulator of the securities markets," he said.
Still, Schapiro's challenges have probably been the most difficult any SEC chairman has faced, said John Coffee, a professor of securities law at Columbia University.
Schapiro took office after the Bernard Madoff Ponzi scheme and the financial crisis had eroded public and congressional confidence in the SEC. Since then, the agency has struggled with budgetary shortfalls.
"The Madoff scandal made Congress reluctant to fully fund the agency," Coffee said.
Coffee said he thought Walter's leadership of the SEC would closely resemble Schapiro's.
Schapiro "has to be commended for working incredibly hard and against high odds" to maintain the agency's budget, Coffee added. Still, the agency is "underfunded and overworked, and that's not about to change."
Schapiro will leave the SEC on Dec. 14. She was appointed by Obama in the midst of the worst financial crisis since the Great Depression. She also took over after the agency failed to detect the Madoff scheme.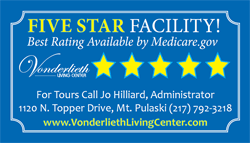 Schapiro, 57, is credited with helping reshape the SEC after it was accused of failing to detect reckless investments by many of Wall Street's largest financial institutions before the crisis. And she led an agency that brought civil charges against the nation's largest banks.
In a statement Monday, Obama said, "The SEC is stronger and our financial system is safer and better able to serve the American people -- thanks in large part to Mary's hard work."
But critics argued that Schapiro failed to act aggressively to charge leading individuals at those banks who may have contributed to the crisis. Consumer advocates questioned Schapiro's appointment because she had led FINRA.