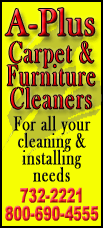 Lou Wegner, a 16-year-old actor and singer from Columbus, Ohio, started Kids Against Animal Cruelty when he was 14. The organization, which uses social networking to encourage adoptions at high-kill animal shelters, has helped 20,000 pets escape euthanasia in two years.
Lou said he became aware of euthanasia at shelters when he went to Los Angeles to make the short film "Be Good to Eddie Lee." The director suggested that he volunteer at an animal shelter.
Until then, Lou thought shelters were safe havens for strays and lost pets. "It was heartbreaking. All these dogs crying in their cages. Knowing they would be put down broke my heart," he said.
The group started with Lou and his friends, carrying signs on street corners, and a Facebook page with 47 friends. Now it has more than 12,000 U.S. members and 50,000 members, supporters and partner coalitions across the globe, he said.
The group gets a boost whenever Lou hits the red carpet or the airwaves. He had a small role in Clint Eastwood's "Trouble With the Curve," just finished a pilot called "The Thundermans" for Nickelodeon, and co-hosts a weekly Global Voice Broadcasting radio show called "Love That Dog Hollywood! Kids & Animals."
Brenda Barnette, the general manager of the Los Angeles Department of Animal Services who has been on the show, said Lou is "a well-spoken advocate for animals and for peer involvement." At events where he'll be photographed or when the paparazzi are lurking, he's seldom without a T-shirt with a Kids Against Animal Cruelty logo, she said.
With that kind of exposure, the group's goal has become global -- getting people to adopt from shelters, to spay and neuter pets, and educating them about pet responsibility, Lou said. He advocates a no-kill policy, and hopes adults will join in because "they know so much more than we do."
The growing popularity of the teen, who is also a member of the pop band Blonde, helped save a shelter dog that might have otherwise been euthanized. Tommy Joe, an 11-month-old black Lab in South Carolina, wasn't too popular when his photo was posted on the group's Facebook page. Lou said the post garnered no likes or comments.
He recalled that the dog "was skinny and he looked sad. I thought he was doomed." So he posted online messages to the dog, drawing attention to its case and leading a group called For the Love of Dogs in Chester, S.C., to save Tommy Joe.