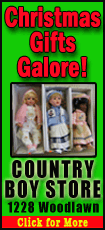 The justices on Monday rejected an appeal from convicted killer John Joseph Delling of Idaho, one of four states that bar defendants from claiming that they were legally insane, or unable to appreciate that what they did was wrong. The other states are Kansas, Montana and Utah.

Delling was convicted of killing two college students during a trip across the west in 2007. Delling suffers from acute paranoid schizophrenia and says he was in the grip of severe delusions when he killed the two men and wounded a third.

Justices Stephen Breyer, Ruth Bader Ginsburg and Sonia Sotomayor said they would have heard the case.

Copyright 2012 The Associated Press. All rights reserved. This material may not be published, broadcast, rewritten or redistributed.