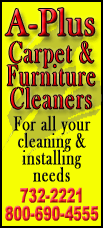 Col. Olivier Hamuli also told The Associated Press by telephone that the incursion early Tuesday morning by another rebel group into Rwandan territory just across the border from Congo was a "piece of theater" organized by the Rwandan-backed M23 rebels to create a diversion and a pretext to allow them to keep control of Goma.

"They (the M23 rebels) have refused to leave the city of Goma. This is a declaration of war, and we intend to resume combat," said Hamuli.

The M23 rebels, widely believed to be backed by Rwanda, seized Goma last week.

[Associated Press; By MELANIE GOUBY and RUKMINI CALLIMACHI]

Copyright 2012 The Associated Press. All rights reserved. This material may not be published, broadcast, rewritten or redistributed.