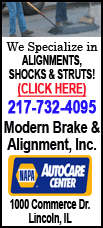 A main target was Kirkuk, the largest city in the area claimed by several ethnic groups in a dispute with the central government in Baghdad. The conflict is one of several that threaten the stability of Iraq following the final pullout of U.S. military forces nearly a year ago.

A police officer said three bombs in parked cars exploded simultaneously in two Kurdish residential areas in the center of the city. One went off near a main Kurdish party headquarters. Five people, including a Kurdish security guard, were killed and 58 others wounded, he said.

A few minutes later, two bombs went off in a market in the Sunni-dominated town of Hawija west of Kirkuk, killing two civilians and wounding five others, he said. Also, five Iraqi army soldiers were wounded when militants detonated bombs near their houses in the nearby town of Tuz Khortmato.
Kirkuk, 290 kilometers (180 miles) north of Baghdad, is home to a mix of Arabs, Kurds and Turkomen, who all have competing claims to the oil-rich area. The Kurds want to incorporate it into their self-ruled region in Iraq's north, but Arabs and Turkomen are opposed.
Violence has ebbed since the peak of insurgency several years ago, but lethal attacks still occur frequently. No one claimed responsibility for Tuesday's attacks, but car bombs, shootings and roadside devices are the hallmark of al-Qaida in Iraq.
In the northeastern province of Diyala, gunmen in speeding car showered a check point manned by Sahwa, an anti-al-Qaida group, killing one and wounding two others, another police official said. The Sahwa are Sunni Arabs who joined forces with U.S. military to fight al-Qaida at the height of Iraq's insurgency. They have since been favorite targets for Sunni insurgents who consider them as traitors.
Also in Diyala, a roadside bomb targeted a passing police patrol in the town of Khan Bani Saad, killing a civilian bystander and wounding two policemen, the officer said. The town is about 35 kilometers (20 miles) north of Baghdad.
In the northern city of Mosul, a parked car bomb went off near a house of a Sunni lawmaker, wounding five bystanders. The lawmaker, a woman, was unharmed, another police officer said. Mosul is 360 kilometers (225 miles) northwest of Baghdad.
Five other civilians were wounded when a roadside bomb exploded near an Iraqi military base in the town of Taji, 20 kilometers (12 miles) north of Baghdad, a police officer said.
Three health officials confirmed the causality figures. All officials spoke on condition of anonymity as they were not authorized to release information.
[Associated Press; By SINAN SALAHEDDIN]
Associated Press writer Sameer N. Yacoub contributed.
Copyright 2012 The Associated Press. All rights reserved. This material may not be published, broadcast, rewritten or redistributed.