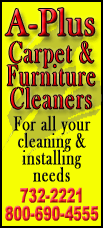 The ceremonial flipping of the light switch is just one component of the annual Light Up A Life candlelight ceremony at ALMH, which will be on Tuesday, starting at 5:30 p.m.

All are welcome to attend. Participants may gather inside the ALMH lobby and then proceed to the hospital's east-side patio. Once outside, they will light a candle, sing along with cherished Christmas tunes and, if they wish, share the names of those they paid tribute to through Light Up A Life. A complimentary soup and chili dinner will follow in the adjacent Steinfort rooms.

"As the years passed, the campaign has grown and changed," said Marty Ahrends, executive director of the Abraham Lincoln Healthcare Foundation. "New this year is the opportunity to show appreciation for great care given by a health care professional. Honoring your doctors, nurses, therapists and others who have cared for you or your family is a great way to say thank you for their expertise and efforts during your time of need."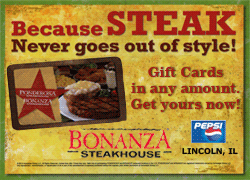 Each Light Up A Life tribute directly benefits patient care in Logan County. The suggested donation of $10 per name may be designated to purchase medical equipment at ALMH, fund Memorial Home Services Hospice Care, support scholarships for future ALMH health care providers or provide general support for future ALMH projects.
Forms are available at ALMH and can be downloaded from www.almh.org. Names received by Friday will be compiled and presented in a special Lincoln Courier insert published on Christmas Eve. Each individual or group remembered will be listed in bold, followed by names of those who gave in their name.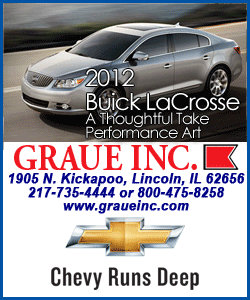 Shirley Dittus, this year's honorary Light Up A Life chairwoman and ALMH Auxiliary member for 58 years, has a special fondness for the Light Up A Life program.
She and her late husband, Victor, were known for the display of Christmas lights on their rural Atlanta farmstead.
"It started with candles down the lane and grew with a Nativity, Santa and his sleigh pulled by reindeer, and lights on all the buildings. A steady stream of cars would pass by as Vic (dressed as Santa) handed out candy canes," Dittus said in reminiscing. "The annual trip out to Candlestick Lane Farm was a holiday ritual for many.
"The lights in front of ALMH remind me of Vic and all the joy that came from our Christmas lights. They also remind me of all the wonderful ALMH nurses who cared for Vic in his final days," she added. "Through Light Up A Life, I can honor these special caregivers and remember Vic and many others."
Light Up A Life is a program of the Abraham Lincoln Healthcare Foundation, a not-for-profit entity organized in 1986 to raise funds for Abraham Lincoln Memorial Hospital. Donors may send Light Up A Life gifts to ALHF at 200 Stahlhut Drive in Lincoln or visit www.almh.org for a PDF version of the tribute form. For more information about the Abraham Lincoln Healthcare Foundation or the Light Up A Life campaign, contact Ahrends at 605-5006.
[Text from file received from Abraham Lincoln Memorial Hospital]