Outdoors, a demure subtling of color has begun.

The days of November are now leaning into the shortest days of the year, and with the arc of the sun dropping farther to the south, even the indoors grows gloomy.

Now comes the bleakest time of the year.

Isn't it interesting, though, just as all the beauty of nature begins to fade, our minds and hearts turn inward also.

Now, come the holidays. A time of reconnection, a focus on things spiritual, love of family and friends, lots of gatherings with lots of great food.

Outside and indoors, you can set a mood or send a message to others by your decorations. It doesn't have to be a lot, or take lots of money, or take a lot of time to create impact.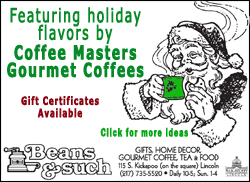 You can minimize your efforts by shopping main stores and buying already-designed materials.
You can save on costs by visiting thrift and antique shops. You can also gather raw natural materials from your yard, and some even from the countryside.
Where to start? Look around and decide where you would like to draw attention. Choose a color scheme and decide your materials, artificial or living.
You may even have a special interest that you would like to incorporate, such as vintage cars, collections, sports teams, Victorian-era design, country, glamorous or sophisticated.
This year's hottest indoor and outdoor decorating trend is the use of LED lighting. Remember it's a dreary time of the year. So lighting can have a big impact.
Blue lighting is dramatic, white sophisticated, and multicolored is just plain happy.
Lighting does take electricity, but LEDs cost less to use. There are various LED string lights available this year. They cost a little more, so many people are simply buying a few strands each year.
At Ace Hardware in Lincoln, Danielle Ketcham says that the mini lights look great in garlands, wreaths and on trellises. Minis or larger bulbs look great on trees and can be used to outline a window, door, garage or along gutters.
While you are out shopping, you might also pick up replacement bulbs, timers, gutter clips, extension cords and support wires. Ace has everything along that line, Ketcham said.
Another way to go modern, and "green" by saving energy, is to use solar lights. At Ace, another new item is solar candy canes: a great way to line the driveway.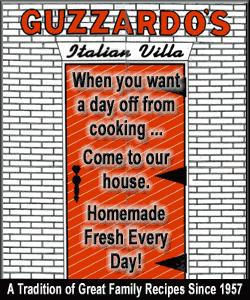 Lighting, swags, roped greenery and ribbon go a long way in calling attention and dressing up areas outdoors. Wrap posts, shrubs and trees with lights. Drape fences with roping and bows at the pull-ups. Frame windows, doors, eaves, the house, garage, dog's house -- wait, maybe not the doghouse -- with mini lights.
Take a drive through the country and collect colorful twigs; trim wild-growing evergreens; gather chestnuts, walnuts, buckeyes, lime green Osage orange tree fruits and pine cones. Remember, it's hunting season. You might wear orange and try not to trespass to avoid getting shot at.
Twigs can be stuck in planters au naturel or sprayed with adhesive and glittered, or flocked, with a big ribbon stuck at the base. Add lights and you have graceful elegance.
Layer a window box with greens, cones and weather-resistant ornaments.
You can also bundle natural materials and make your own swags. Add a bow and wire loop, and you're done. Hang on either side of an entry door, garage opening or on posts.
Indoors, you can use the same kinds of material plus some littler stuff for close-up detail. Add to your list of materials: colored candles, ornaments, large jingle bells, long cinnamon sticks, decorative holiday floral ribbons, narrow satin ribbons, florist wire, adhesive spray and sparkles to simulate artificial snow.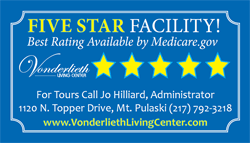 A few special tips you might not know about using natural materials:
Pine cones: Bake white pine cones, enjoy the fragrance and see the white sticky resin transform to a clear gloss.
Spray other pine cones with lacquer to give them gloss. These can be wired with thin florist wire and added to any swag, wreath or table design.
Osage orange tree fruits, locally referred to as hedge apples: Slice and bake. Quarter-inch-thick rounds turn glossy amber and look great wired into wreaths and other designs. These last for years and years.
Or, leave these lime green fruits whole. Place on a mantel between greens and ornaments, or in a bowl with other natural materials such as pine cones; tuck moss here and there; sprinkle with red cranberries; and accent with ribbons on wires poked in crevices.
A trip through any of the specialty shops, big stores or thrift shops in Lincoln, Elkhart, Atlanta and Mount Pulaski is great inspiration, and you are sure to find things to purchase that you will cherish for years. You may even find a gift or two and reduce your shopping list.
[LDN]