The Sukhoi Superjet-100 was deemed airworthy last week by the country's general directorate of civil aviation, said Transportation Ministry spokesman Bambang Ervan.
The certification was based on a thorough validation process and has nothing to do with the crash investigation that's still ongoing, he said.
"It was granted after a careful validation process, which found the type has met all required standards," Ervan said.
In May, a Sukhoi Superjet-100 crashed into Mount Salak, a dormant Indonesian volcano, during a demonstration flight to impress potential buyers, killing all 45 people aboard.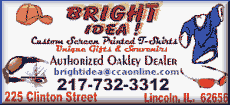 Masruri, head of the Air Transportation Safety Division, said the investigation into the crash has been completed and the results are expected to be announced as soon as next month. He declined to provide any additional details. Like many Indonesians, he uses only one name.
Meanwhile, Sunaryo, an official from Sukhoi's representative office in Indonesia, PT Trimarga Rekatama, said the certification will allow delivery of the aircraft to its first customer in Southeast Asia, the Indonesian airline Sky Aviation, which has signed a deal for 12 planes.