The decision came in a twice-a-year Treasury report on whether any other nations are manipulating their currencies to gain trade advantages. Despite its decision, the administration said the yuan remains "significantly undervalued," and it urged China to make further progress.
U.S. manufacturers contend that China is manipulating its currency to gain a trade advantage. A weaker yuan makes Chinese goods cheaper for American consumers and U.S. goods more expensive in China.
Republican presidential nominee Mitt Romney had vowed during the campaign to brand China a currency manipulator if he won the White House. Such a designation would risk retaliation that would hurt American exporters, the Obama administration has argued.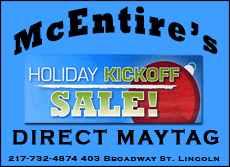 The Treasury is required to report its findings on currency manipulation to Congress semiannually. The last time the United States named any country a currency manipulator was in 1994, when the Clinton administration made that accusation against China.
Since then, both Democratic and Republican administrations have determined that they could make more progress in narrowing America's trade gap with China through negotiations rather than confrontation.
But during this year's presidential campaign, Romney argued that this approach had failed. He said he would label China a currency manipulator on his first day in office. Such a designation could eventually lead to higher tariffs on Chinese goods entering the United States. But such tariffs could also trigger a trade war with a country that is the fastest-growing market for U.S. exports.
The deadlines for the currency report to be issued are April 15 and Oct. 15 each year. But the Obama administration announced in October that it would delay the fall report until after meetings of finance ministers in early November. That decision also delayed the report until after the November election.