Recreational Vehicle makers are churning out higher numbers of travel trailers bound for dealers' lots and, ultimately, campgrounds.
Overall shipments from manufacturers to dealers -- a key measure of consumer demand -- are expected to rise 10 percent in 2012 and could gain another 4.5 percent next year, the Recreation Vehicle Industry Association said Tuesday.
Through September, shipments were up nearly 11 percent from the same period last year, the group said. The higher-than-expected number had dealers, manufacturers and suppliers feeling more optimistic as they gathered this week for an annual industry trade show.
"We made up a lot of ground this year," said Jeffrey Pastore, owner of Hartville RV Center in northeastern Ohio. "We're seeing a lot more buyers walking in the door, and we're seeing those buyers with more money in hand."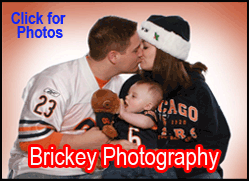 Sales at his dealership are up about 18 percent so far this year, and he's predicting another 15 percent gain in 2013. It's a big turnaround from 2009, when sales plunged 40 percent amid the country's worst economic downturn since the Great Depression.
"It was dreadful," said Tom Stinnett, an RV dealer in southern Indiana. "There were a lot of us wondering if we were going to make it."
Shipments to dealers slumped to 165,700 units in 2009 from 353,400 in 2007. Weak demand and evaporated credit left dealer lots clogged with RVs and forced the industry to lay off tens of thousands of workers. This year's shipments are expected to be better -- hitting 277,300.
Jobs are coming back, too. The industry's workforce has risen to 375,000 from less than 250,000 in 2008, according to RVIA. It's still below the 530,000 from 2007.
Driving the industry's gradual comeback have been less-expensive towable RVs attached to pickups or hitched to other vehicles.
Towables, which now account for about 90 percent of the new RV market, cost between $8,000 and $100,000, with an average price of $32,000, according to RVIA. Before the recession hit, towables represented eight out of every 10 new RVs shipped.
By contrast, stand-alone motor homes range in price from $55,000 to $1.5 million for top-of-the-line, bus-like vehicles. The average price is $100,000 for the amenity-filled moving homes.
"It's a given that consumers love to do this, or there would be no market at all, because they don't have to have it," Stinnett said. "But they're simply not willing to commit as much money."