An Air New Zealand plane freshly painted with "Hobbit" characters flew low over Wellington's Embassy Theatre, eliciting roars of approval from the crowd.
Sam Rashidmardani, 12, said he came to see Gollum actor Andy Serkis walk the red carpet -- and he wasn't disappointed.
"It was amazing," Rashidmardani said of the evening, adding his Gollum impression: "My precious."
British actor Martin Freeman, who brings comedic timing to the lead role of Bilbo Baggins, said he thought director Peter Jackson had done a fantastic job on "The Hobbit: An Unexpected Journey."
"He's done it again," Freeman said in an interview on the red carpet. "If it's possible, it's probably even better than `The Lord of the Rings.' I think he's surpassed it."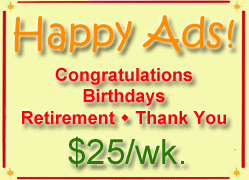 While it is unusual for a city so far from Hollywood to host the premiere of a hoped-for blockbuster, Jackson's filming of his lauded `LOTR' trilogy and now "The Hobbit" in New Zealand has helped create a film industry here. The film will open in theaters around the world next month.
One of the talking points of the film is the choice by Jackson to shoot it using 48 frames per second instead of the traditional 24 in hopes of improving the picture quality.
Some say the images come out too clear and look so realistic that they take away from the magic of the film medium. Jackson likens it to advancing from vinyl records to CDs.
"I really think 48 frames is pretty terrific and I'm looking forward to seeing the reaction," Jackson said on the red carpet. "It's been talked about for so long, but finally the film is being released and people can decide for themselves."
Jackson said it was strange working on the project so intimately for two years and then having it suddenly taken away as the world got to see the movie.
"It spins your head a little bit," he said.