NBC aired the Jets' embarrassing loss to the New England Patriots on Thanksgiving night, and followed it on Sunday with the Giants' easy victory over the Green Bay Packers.
Those two big prime-time audiences on a holiday week enabled NBC to win its first week in the Nielsen company's ratings since it televised the Super Bowl last winter.
Lifetime's debut of the movie "Liz & Dick" starring Lindsay Lohan reached 3.5 million viewers on Sunday, Nielsen said.
NBC averaged 9.5 million viewers in prime-time for the win (5.6 rating, 9 share). CBS was second with an 8.3 million average (5.2, 9), ABC had 8.2 million (5.0, 8), Fox had 6.2 million (3.6, 6) and the CW and ION Television both had 1.2 million (both 0.8, 1).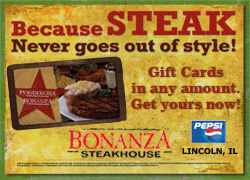 Among the Spanish-language networks, Univision led with a 3.4 million viewer average (1.7, 3). Telemundo had 1.2 million (0.6, 1), TeleFutura had 800,000 (0.4, 1), Estrella had 240,000 and Azteca 110,000 (both 0.1, 0).
NBC's "Nightly News" topped the evening newscasts with an average of 10.2 million viewers (6.8, 12). ABC's "World News" was second with 8.3 million (5.5, 11), and the "CBS Evening News" had 7.1 million viewers (4.8, 8).
A ratings point represents 1,147,000 households, or 1 percent of the nation's estimated 114.7 million TV homes. The share is the percentage of in-use televisions tuned to a given show.